Subscribe for updates to learn more about upcoming guests and be notified when recordings are posted online.
Episode #8

| Air Date

12/19/2014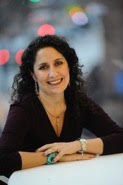 Gia Machlin, EcoPlum
Gia Machlin is the President and CEO of EcoPlum, Where it Pays to Buy Green®. As a successful entrepreneur with a track record of building strong teams and lasting companies, she has a deep commitment to helping combat environmental issues through social enterprise. Sustainability, Meet Style.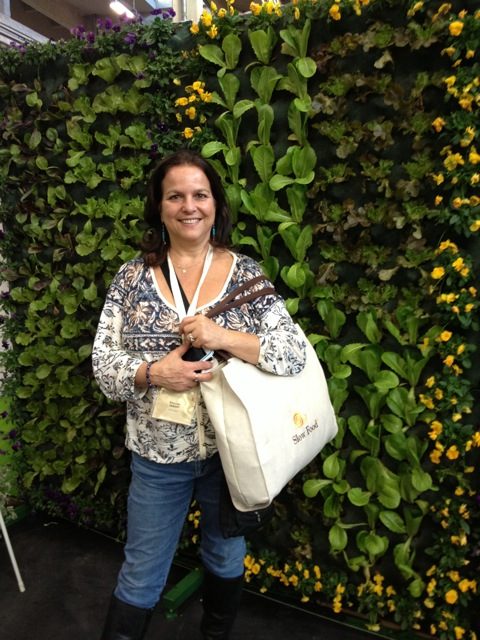 Bhavani Jaroff, Slow Food North Shore
Bhavani Jaroff is a Natural Foods Chef, Educator and Radio Host. She is the owner of iEat Green, LLC, a multi-faceted organization providing chef services, cooking classes and educational demos. She is the host of iEat Green with Bhavani, a weekly radio show on the Progressive Radio Network, and is a co-chair of Slow Food North Shore (formally Huntington).
Episode #7

| Air Date

9/19/2014
Gordian Raacke

,
Executive Director, Renewable Energy Long Island
Since 1993, Gordian Raacke has been a prominent voice in regional energy issues, and is regarded as a clean energy expert by the regional media, elected officials, and the public. He serves on a number of advisory committees and is a Climate Reality Leadership Corps Mentor, trained by Al Gore. Gordian holds a degree in civil engineering from Darmstadt University of Applied Sciences. He lives in an energy-efficient and solar-powered home in East Hampton, NY.
Clint Plummer

, Deepwater Wind
Clint Plummer serves as Vice President of Development for Deepwater Wind, where he manages the company's pre-construction project development activities. Prior to joining Deepwater Wind in 2007, Clint served as Vice President of Asset Development and Underwriting for Endurant Energy, a company he co-founded. At Endurant, Clint led the successful development of several distributed energy projects, including an 8 MW landfill gas-to-power project in Rockford, IL and the 6 MW One Penn Plaza Co-Generation project in Manhattan. Clint earned a Bachelor's in Business Administration from Ohio State University, a Master's of Engineering from Massachusetts Institute of Technology, and is currently completing an Executive MPA at New York University.
Episode #6

| Air Date

9/12/2014
Guzin Potente,
Northport Yoga
Holly McGregor,
Dipamkara Center, Huntington, Long Island, NY
Episode #5

| Air Date

8/14/2014
Eric Alexander

,
Executive Director, Vision Long Island
Eric has nearly 20 years experience in housing, transportation, and community development. Specifically, Eric has been a proponent of Smart Growth planning and mixed use development through advocacy efforts on Federal, State, County levels while working with municipalities to develop and implement smart growth policies, regulations, and projects. All told his efforts at Vision Long Island have resulted in acting as a catalyst for over 40 private and 30 public Smart Growth projects.
Eric has led visioning processes, oftentimes called "charrettes", in seventeen communities. He served on the-Governor Spitzer's Transition Team for Smart Growth and serves on the NY Congress for the New Urbanism Executive Committee, the Steering Committee of Empire State Future and the Board of the Tri-State Transportation Campaign. Eric has been listed as one of Long Island's 100 most influential leaders by the Long Island Business News for three years. Since 2002, Vision LI has organized the annual Smart Growth Awards and the Smart Growth Summit. Over the last twelve years, Eric has made nearly 1,500 individual and group presentations to nearly seventy five Long Island communities.
Episode #4

| Air Date

7/18/2014
Bernadette Martin,
Friends and Farmers
Frances Whittelsy,
LI Community Agriculture Network (LICAN)
Episode #3

| Air Date

6/20/2014
Adrienne Esposito

,
Executive Director, Citizens Campaign for the Environment
As Co-Founder & Executive Director of Citizens Campaign for the Environment, Adrienne has spent 30 years safeguarding Long Island's natural resources and has been quoted numerous times in Newsday and News 12. She has worked to protect our drinking water, beaches and parks, fought to ban toxic pesticides from being used on school playgrounds and playing fields, supported renewable energy projects, and advocated for preserving our open spaces.
Episode #2

| Air Date

5/16/2014
Ashley Hunt-Martorano,
Citizens Climate Lobby
Al Harsh,
Green Logic Solar
Episode #1

| Air Date

4/11/2014
Robert Meinke

,
Greener Country
Greener Country is a Long Island-based eco-friendly company that offers over 500 products. This socially responsible company is in the forefront of the sustainable economy committed to environmental stewardship. It was Robert Meinke's passion to create this company as a center for environmentally conscious living in New York.