Green Inside & Out is available to present on many topics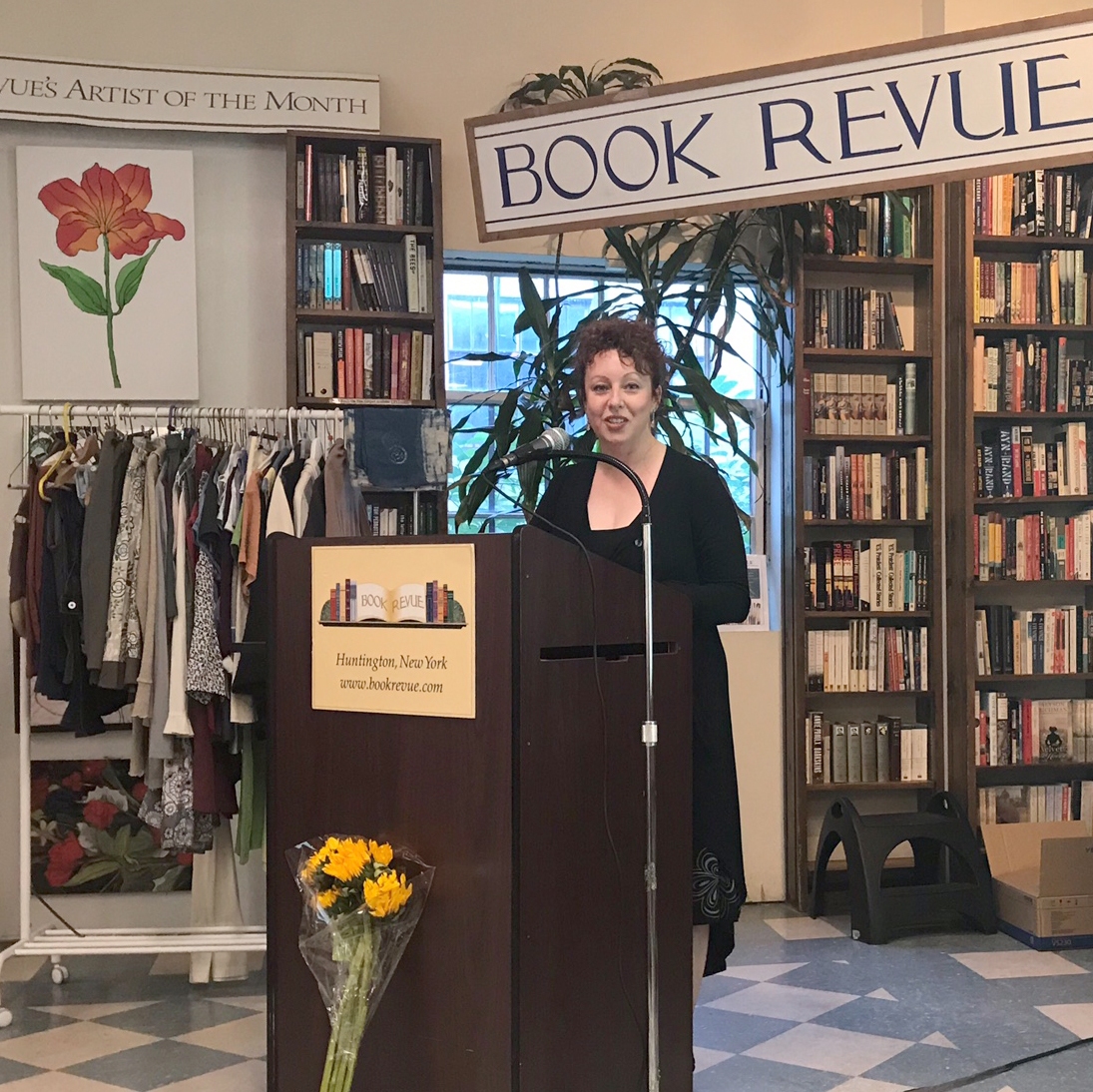 This presentation addresses the growing awareness of organic food benefits and draws attention to the chemicals present in clothing. It highlights "The Green Wardrobe Guide," which educates about eco-friendly fabrics such as organic cotton, hemp, bamboo, and tencel.
The talk explores extending eco-fashion to housewares and body products and offers guidance on finding sustainable fashion choices. It underscores the interconnectedness of clothing, the environment, and fabric production.
Attendees will uncover startling facts about everyday clothing, discover sustainable and unsustainable producers, and gain inspiration from industry innovations.
Want to go green but don't know where to start? Learn ways to reduce harmful toxins in our homes and businesses, and make the best choices regarding: plastics that may leach hormone-disrupting chemicals, body care products, cleaners and dry cleaners, pesticides and alternatives, chemicals in household items, lowering your diet's carbon footprint, and where to find greener, safer products.
Learn the four main ways we can reduce the impact of our food choices on the planet. Become empowered by knowing why choosing organic, plant based, GMO-free and local foods really does make a difference to your health and our world. Covers an overview of world hunger, and issues impacting our food production and consumption, including factory farming of animals, genetic engineering, bee colony collapse disorder, the definition of "organic," and levels of food waste.
This presentation will answer your questions about the essential steps and products for maintaining your lawn without synthetic chemicals, and why an organic approach differs from chemical-based lawn care.
Hear a menu of steps you can take to minimize reduce your environmental impact. Learn ways to reduce waste (including plastics, food and clothing waste), be more energy efficient, lower your diet's carbon footprint, reduce use of toxins, green up your yard, and even have an eco-friendly funeral. Includes show and tell of sustainable products so you can see what to look for.
Speaker was very knowledgeable
It's important for my generation to know this before we start having kids, so we can protect them. Most people are unaware of all this.
Beth Fiteni's experience as a guest speaker includes:
New York State Association of Conservation Commissions – Conference on the Environment
Councilwoman Dorothy Goosby – Breast Cancer Forum
Go Green Expo – New York City & Philadelphia
Molloy College – Keynote at Annual High Tea for Alumni & Annual Business Women's Luncheon
Community partners & presentations since 2006:
ACT "Green Up" Conference- Moderator of panel
Aquebogue Old Steeple Church
Asics, Farmingdale
Bahai personal home meeting, Roslyn
Body & Soul Yoga and Fitness Center
Book Revue
Boys & Girls Club in Locust Valley
Brookville Gardening Club
Central Synagogue of Nassau County, Rockville Center
Cinema Arts Centre Climate Change
Clean Energy Leadership Task Force
CUNY Earth Day forum
CUNY LaGuardia College
Cure of Ars Church, Mothers Group
Dowling College - Environmental Science class & Sociology class
Dowling Youth Forum - led group of 15 high school students
Drexel University
Earthsave LI
Earthsave Riverhead
Economic Opportunity Council
Eileen Fisher - East Hampton, Long Island
Ethical Humanist Society, part of Step it Up
Ethical Humanist Society Youth Group Event
Friends of the Bay, Oyster Bay
Global Warming Summit, Farmingdale University
Greener Country store
Hampton Bays Library
Harding Avenue Elementary School PTA, Lindenhurst
Hauppauge Industrial Association (HIA) Annual Energy & Environmental Conference
Huntington Chamber of Commerce
Huntington Town Hall, Women's Advisory Council
John Jermain Memorial Library, Sag Harbor Library
League of Women Voters East Hampton
Legislator Jeff Toback in Nassau County - 3 presentations
LI Progressive Coalition (LIPC) "Progressive Fair"
LIPC Huntington Chapter
LIRACHE (Long Island Regional Advisory Council on Higher Education) forum for college & university facility managers on How to Green Your School
Long Beach School District health fair
Manhasset Breast Cancer Coalition
Medford Civic Association
Middle Country Library, business networking group
Molloy Annual Women's Business Luncheon, Keynote Address
Molloy Environmental Law Class
Molloy Institute for Lifelong Learning (MILL)
Molloy Sustainable Business Class
Mothers Center webinar on toxins
Nassau Community College
Nassau Council of Chambers
Nassau Hiking & Outdoor Club
Neighborhood Network staff briefings
North Fork Environmental Council - Fall Fair
North Shore Towers Community, Floral Park, NY
NYIT pathways for Women project on Green jobs
Pronto - Bay Shore, NY
Queen of the Rosary Convent
Rogers Memorial Library
Roslyn Library, Retired Business group
Roundtable for the Common Good, St. Rose of Lima Church
Seatuck environmental organization
Seatuck Nature Center
Shelter Island Library
Sierra Club at Copiague Library
Sierra Club, Long Island Chapter
Sr. Mary Pat Faculty Advancement workshop at Molloy
St. Joseph's religion and ecology class
Stony Brook University - Jack Finkenberg's Environmental Science class
Stony Brook University - Environmental Issues class
Suffolk Affordable Housing Coalition
Suffolk Green Party
Teaching Green Institute, Molloy College
Unitarian Congregation at Shelter Rock, Manhasset
US Green Building Council local chapter meeting
Vegan Extravaganza, Sisters of St. Joseph
Vegan Living Program, Molloy
Wantagh Lions Club
Westhampton Library
Wheatley HS Science class, Old Westbury
Wheatley School, Westbury NY
Wyandanch Church – Soup dinner for 100 kids, workshop in Spanish!
Wyandanch School - 3 classes of 2nd and 3rd graders – on environmental careers