Subscribe for updates to learn more about upcoming guests and be notified when recordings are posted online.
Episode #38

| Air Date

12/15/2017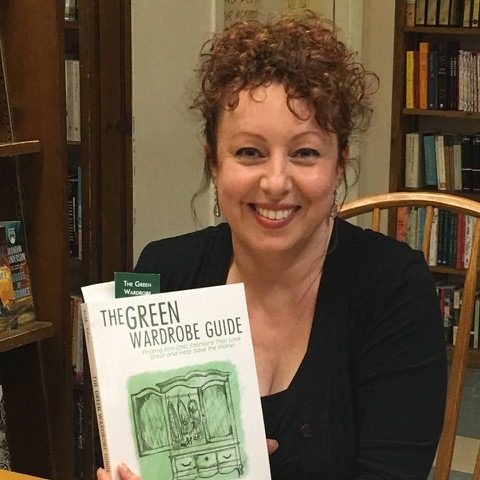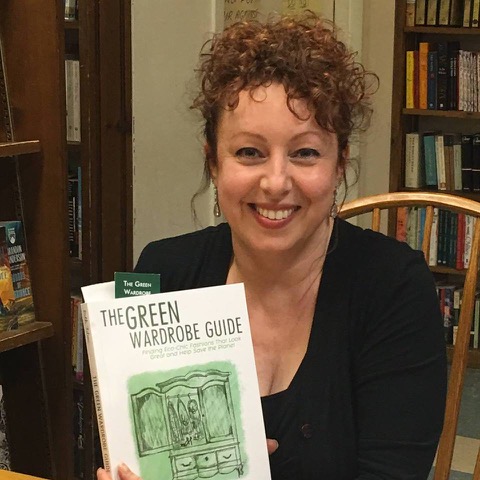 Green Inside and Out Director Beth Fiteni reads from her book, The Green Wardrobe Guide.
Awareness is growing about the benefits of organic food, but what about the clothing we wear? "The Green Wardrobe Guide – Finding EcoChic Fashions That Look Great and Help Save the Planet" illuminates the connection between our clothes, the planet, and those who produce the fabrics. Learn about organic cotton, hemp, bamboo, tencel, and other natural fabrics, how to extend ecofashion to our housewares and body products, and where to find sustainable eco-fashions. Discover shocking facts, and hear directly from experts in the field. Find out who is producing sustainably-or not, and be inspired by the current innovations.
Learn more from our ecofashion resources.
Episode #37

| Air Date

11/17/2017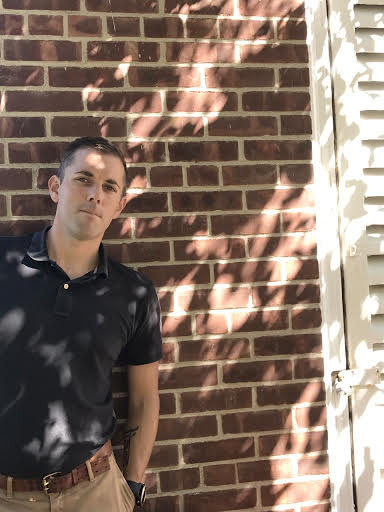 Matt Korsky, Plant Powered Coaching
Topic: Veganism & the Ennvironment
Matt Korsky is a licensed teacher with a Bachelor Degree in Physical Education from SUNY Cortland and a Masters Degree in Health Education from Adelphi University.
Matt taught health and physical education for over 13 years in public, private and charter schools across Long Island and NYC. In 2015, he decided to direct his focus on educating others about the astounding benefits of a plant based lifestyle on a full-time basis.
​Matt is a popular speaker who empowers the audience to think critically about the health impacts of food choices, the environmental issues that we face due to animal agriculture and the inherent ethical issues.
Matt is an avid ultra-marathon distance runner and triathlete. He has completed ultra distance events including a 50 mile ultra-marathon and an Ironman Triathlon. He is also a vegan lifestyle coach and educator as well as a certified yoga instructor.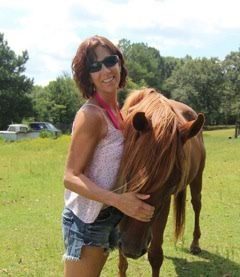 Delta Farrington, Eco Dogs & Cats
Topic: Organic Pet Care
Delta Farrington has been a vegan for twenty-seven years as well as a avid supporter for veganism and the environment. Eco Dogs & Cats grew out of that lifestyle and her desire to offer those same healthy and humane products that are earth-friendly and vegan.
She believes that we should not harm any animal to feed another animal, allowing her pets to live the same cruelty free lifestyle that she lives.
"I practice what I preach. My cat Simba has been a vegan since we adopted her and my dog Hannah for 10 years. Our household, including our three animal companions, eat natural and organic, humane and cruelty free, vegan foods."
Episode #36

| Air Date

9/8/2017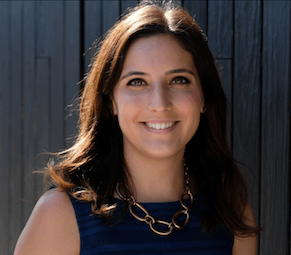 Gabrielle Blavatsky, Senior Research & Policy Analyst, GRACE Communication Foundation
Gabrielle is a policy analyst with years of experience working on local, state, and federal nutrition, public health, and agriculture issues. Since 2014, she has worked as a Senior Research and Policy Analyst for GRACE Communication Foundation's food program, where she manages the Seasonal Food Guide project, writes about and researches food and agriculture issues, promotes program initiatives and contributes to strategy development and execution.
Before joining GRACE, Gabrielle was the Policy Associate at Wholesome Wave where she was responsible for organizing and managing five national conferences for the organization's farmers' market partners. Working directly with national farmers' market organizations and advocacy groups, she oversaw Wholesome Wave's successful grassroots campaign to fight cuts to the national SNAP program and establish the $100 Million Food Insecurity Nutrition Incentive Program in the 2014 Farm Bill. Gabrielle also worked as a food policy intern in NYC Council Speaker Christine Quinn's office where she served as the head researcher for the Speaker's landmark 2010 report. She holds a MPA in Public and NonProfit Management and Policy from New York University and BAs in Political Science and Sociology from University of California, Davis.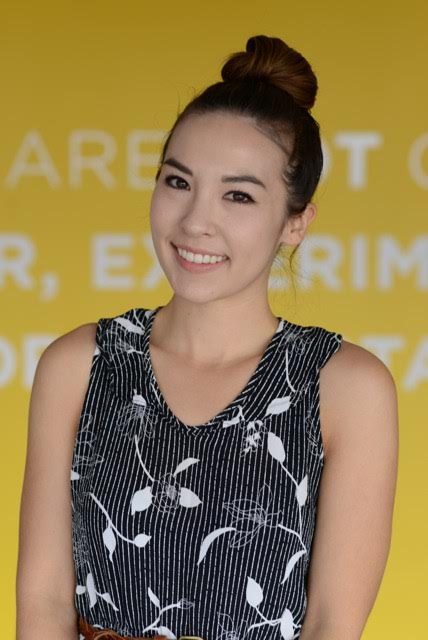 Christina Sewell, Fashion Campaign Coordinator, People for the Ethical Treatment of Animals (PETA)
Christina Sewell works to bring issues affecting animals used for their skins into the public consciousness through media initiatives, collaborations with style influencers, and custom lifestyle content that she produces for PETA's websites. Among her many efforts, Sewell has coordinated and hosted PETA's first-ever Vegan Fashion Awards and vegan fashion pop-up shop, spoke about vegan fashion to new activists at PETA's Animal Rights 2.0 workshop and the Animal Rights National Conference, and formed partnerships with on-trend brands, including Freedom of Animals and Vaute Couture, the first all-vegan brand to walk the New York Fashion Week runway.
Episode #35

| Air Date

8/2017
Beth Fiteni: This show is dedicated to my beautiful homeland of Malta, which I recently had the privilege to visit, and all of the environmental issues going on there. I spoke with Mark Causon, PhD of the Genista Foundation and Martin Galea DeGiovanni from Friends of the Earth Malta.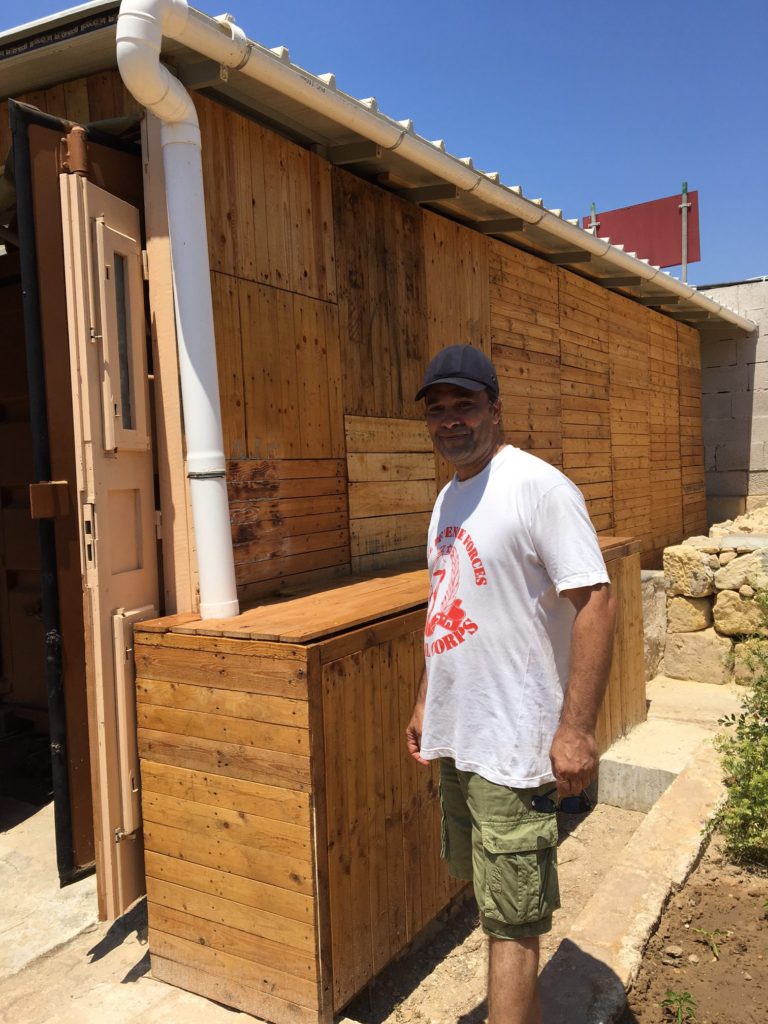 Mark Causon, PhD, Research Director, Genista Research Foundation
The Genista Research Foundation in Malta which maintains several acres of land growing native Maltese plants, some of which are endemic to the island.
After studying pharmacy, Mark Causon diversified his studies into the environmental field, with post graduate studies in Environmental toxicology and an MBA in Economics and Management. He has worked as project manager on various projects with youth and environmental awareness in Ireland, Spain, Brussels, Germany, France, Sweden, Slovakia, Palestine, Turkey, Tunisia and Norway. Mark gives lectures on European affairs and is an external teacher for master's students with French and Italian, Turkish universities.
For 4 years Mark was the manager of the Europe Direct Mosta office of the European Commission DG Communications office. He is an External Expert with the Education, Audiovisual and Culture Executive Agency (EACEA), and an adviser on the European Commission Directorate-General Communication- Pan-European Working Group. He is part of the European Cooperation in Science and Technology (COST)- as the Maltese expert on Pathogen-Informed Strategies for Sustainable Broad-Spectrum Crop Resistance, and held a seat in a local council in 2013.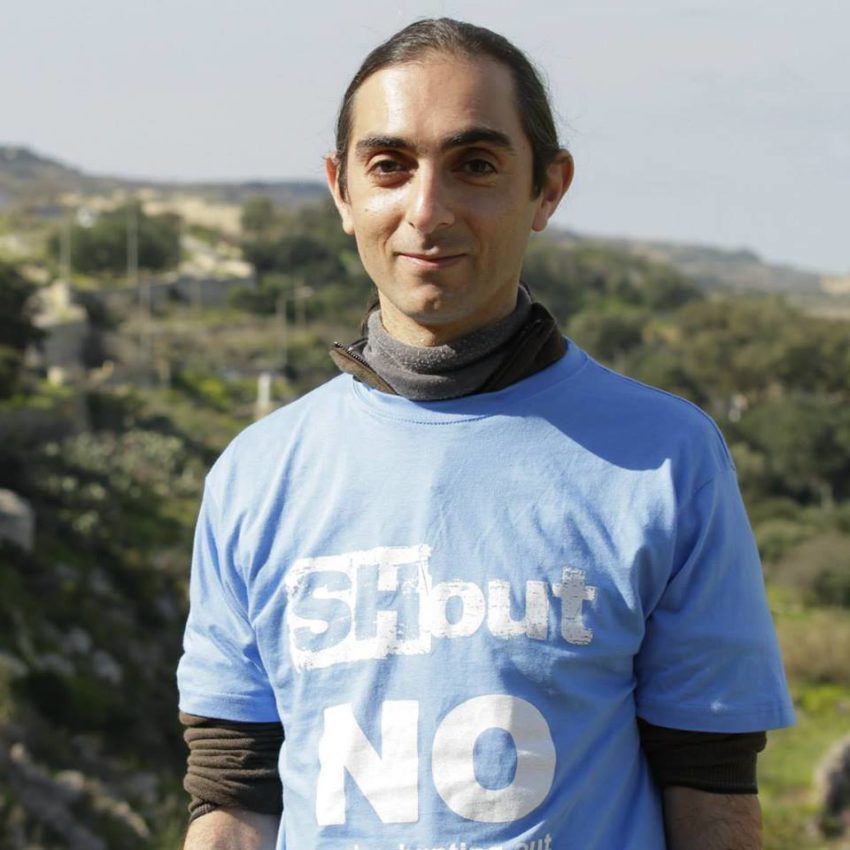 Martin Galea De Giovanni, Director, Friends of the Earth Malta
Friends of the Earth Malta is a local non-government organization and member of an International network of NGOs which strives to promote sustainable development and ensure that human activities do not harm other living creatures.
Martin Galea De Giovanni represents FoE Malta at international meetings and also served as an Executive Board Member at Friends of the Earth Europe in Brussels. Since joining FoE in 2000, he has been responsible for issues relating to Agriculture, Biodiversity and Climate change.
Martin holds an M.Sc in Environmental Management and Planning from the University of Malta. He previously graduated with an honors degree in Environmental Studies, after having originally studied and worked in the field of Computer Science. His lifelong interest in astronomy made him conscious of how precious our little planet is.
Episode #34

| Air Date

7/21/2017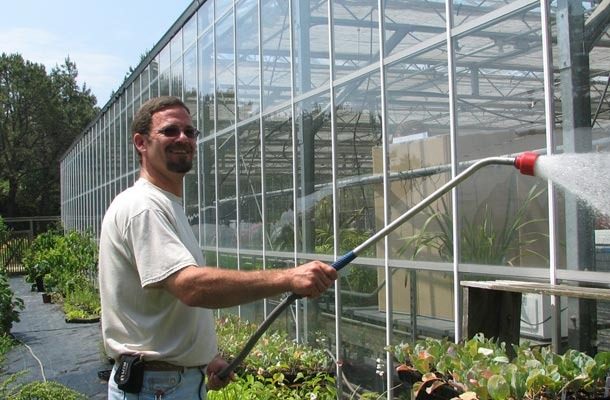 Paul Anderson, Long Island Native Plant Initiative
Paul Anderson was raised in Bayport, NY spending free time plodding through the swamps and wetlands of the Brown's River and Lotus Lake. Paul has an Associates in Laboratory Technology from Suffolk County Community College and a B.S. in Bioscience from Farmingdale State College. Paul has been accredited by the New England Organic Farming Association's (NOFA) Organic Land Care Program.
In 2005 Paul began working with the Long Island Native Plant Initiative (LINPI). He was the founding President upon incorporation as non-profit 501(c)3 in 2011. In the past 12 years LINPI has produced around 300,000 plants of some 70 species, and further has brought thousands of pounds of ecotypic seed to the regional market. Today, with the members of LINPI, Paul is involved in seed collection, propagation, and cropping of Long Island's native plants for seed production and landscape improvement.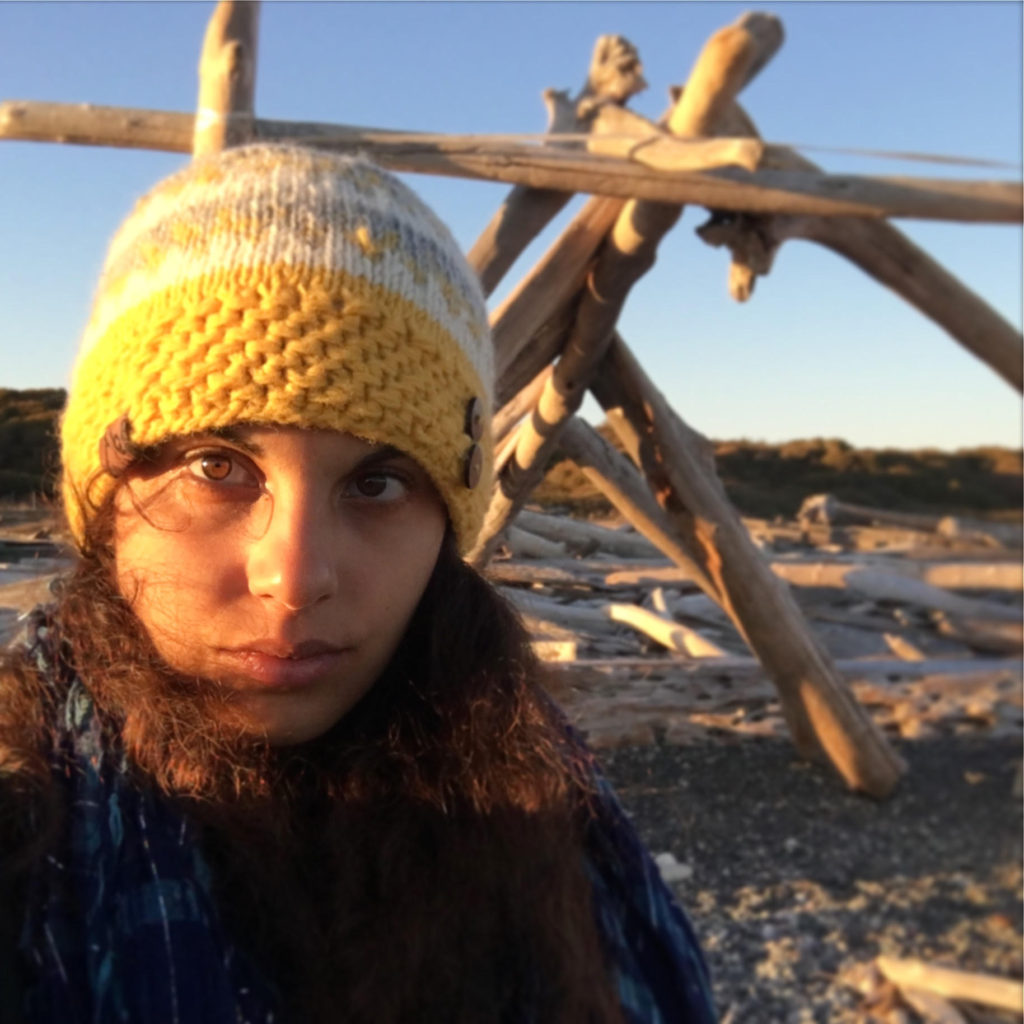 Erica Cirino, Environmentalist
Erica Cirino is a freelance science writer, artist and adventurer based in New York. Erica is especially interested in exploring the human connection to nature—wild creatures in particular—in both her writing and art. One of her major inspirations is her role as a licensed wildlife rehabber who has spent several years in the clinical setting. Through her writing, art and wildlife rehabilitation work, Erica hopes to foster human thought, conversation and, perhaps, admiration for the natural world.
Episode #33

| Air Date

5/19/2017
We covered the topic of ORGANIC LAWN AND YARD CARE, featuring pest management expert and turf specialist Tamson Yeh of Cornell Cooperative Extension, and Edwina Von Gal of the Perfect Earth Project in East Hampton. They explained the best methods to maintain a healthy lawn and yard without the use of toxic chemicals.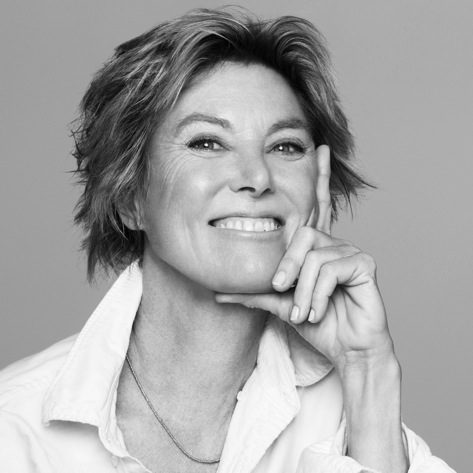 Edwina von Gal, Principal Landscape Designer, Edwina von Gal + Co, & Founder / President, Perfect Earth Project
Principal of her eponymous landscape design firm since 1984, Edwina von Gal creates landscapes with a focus on simplicity and sustainability for private and public clients around the world. She has collaborated with architects such as Frank Gehry, Annabelle Selldorf, Maya Lin, and Richard Meier, and her work has been published in many major publications. Her book "Fresh Cuts" won the Quill and Trowel award for garden writing in 1998. In 2013, Edwina founded the Perfect Earth Project, a nonprofit organization dedicated to raising consciousness about the dangers of toxic lawn and garden chemicals for people, their pets, and the planet. Perfect Earth Project educates homeowners and professionals in nature-based landscape management techniques that provide beautiful, safe results at no extra cost. Edwina has served on boards and committees for a number of horticultural and arts organizations, and is currently on the board of What Is Missing?, Maya Lin's multifaceted media artwork about the loss of biodiversity, and the advisory board of The Philip Johnson Glass House in New Canaan, CT. She received the Institute of Classical Architecture and Art's Arthur Ross Award in 2012, and is the 2017 recipient of Guild Hall's Academy of the Arts Achievement Award for the Visual Arts.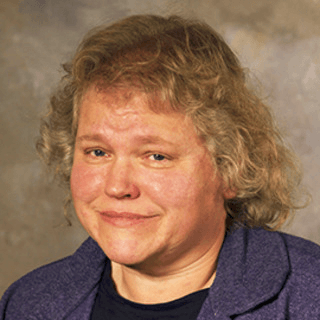 Tamsen Yeh, Cornell Cooperative Extension
Dr. Yeh received her Bachelors in biology from Wells College, her MS in animal and veterinary science from U. of Rhode Island, and her Ph.D in plant Science from U. of Rhode Island. She worked at Cornell Cooperative Extension of Nassau County from 1997-2004 and has worked at Cornell Cooperative Extension of Suffolk County since 2004. She is the author of "Can My Petunia Be Saved;" a how-to for landscape diagnosis.
Episode #32

| Air Date

3/17/2017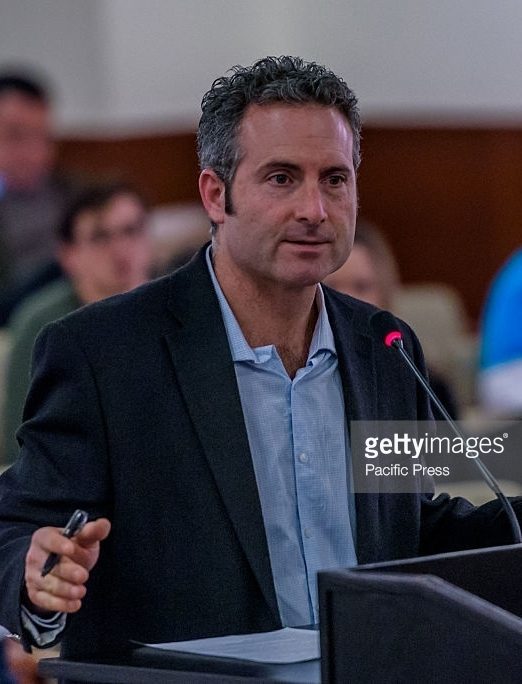 We were joined by George Povall of All Our Energy to discuss their initiative to ban plastic bags in the City of Long Beach.
George coordinates campaigns to help energize, organize and mobilize the public to act on climate, renewable energy, and local environmental issues. Their "Bring Your Own Bag LB" campaign to address single use plastic bag pollution succeeded and the new Long Beach checkout bag ordinance commences on Earth Day 2017.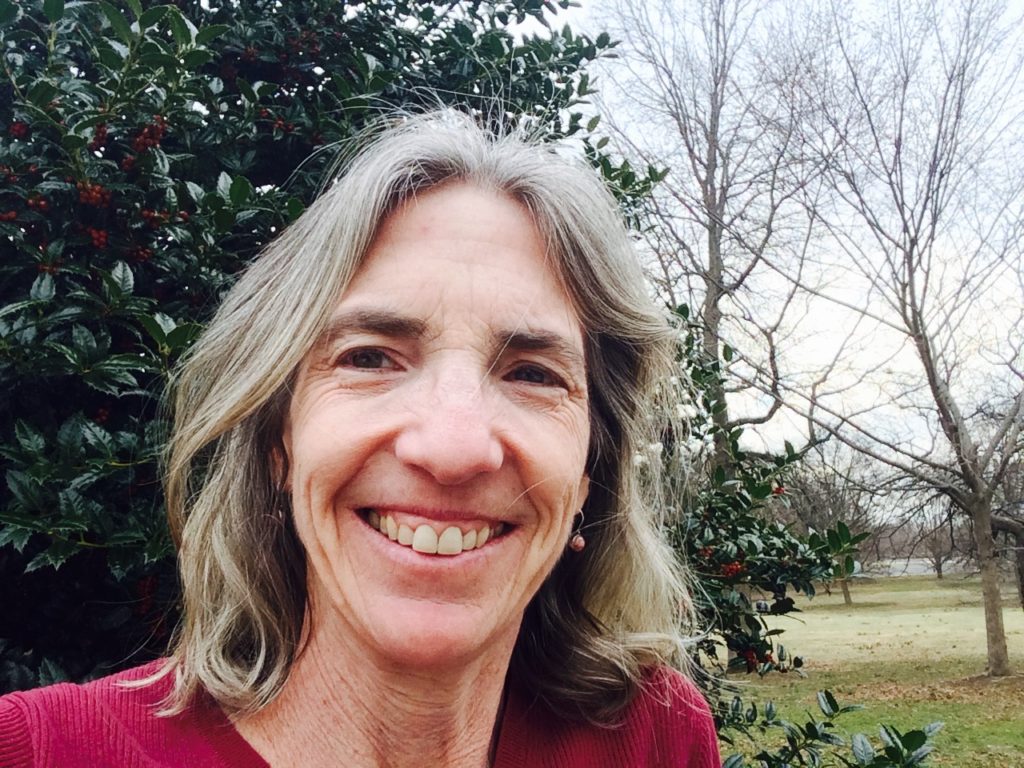 We were also joined by Jane Jackson, the Director of Stewardship of the North Shore Land Alliance. Ms. Jackson says it was perhaps her lifelong love for animals that propelled her into a career in conservation, starting as a teenage volunteer at Massachusetts Audubon's Trailside Museum in her home town of Milton, MA. Jane received a B.S. in Animal Science at the University of Vermont and an M.S. in Conservation Biology at the University of Kent at Canterbury, UK.
Her more recent professional experience includes three years' work in the Science and Stewardship division of The Nature Conservancy's Rhode Island Field Office and five years as Director of Programming for New York Restoration Project, an open space organization working in underserved communities of New York City. It was Jane's love of land protection and a desire to combine and build on her land conservation, outreach, and program development skills that led her to the North Shore Land Alliance.
Episode #31

| Air Date

2/17/2017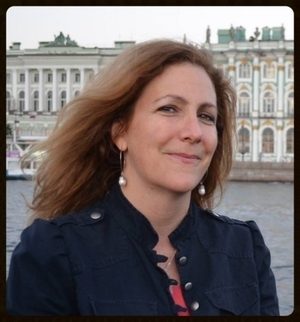 Heidi Hutner
, Stony Brook University
Heidi Hutner, PhD, teaches and writes about environmental literature, film and media, environmental justice, ecofeminism, and ecocriticism, at Stony Brook University, where she is the director of the Sustainability Studies Program and Associate Dean in the School of Marine and Atmospheric Sciences. Hutner is also an active public speaker on environmental issues.
Episode #30

| Air Date

1/20/2017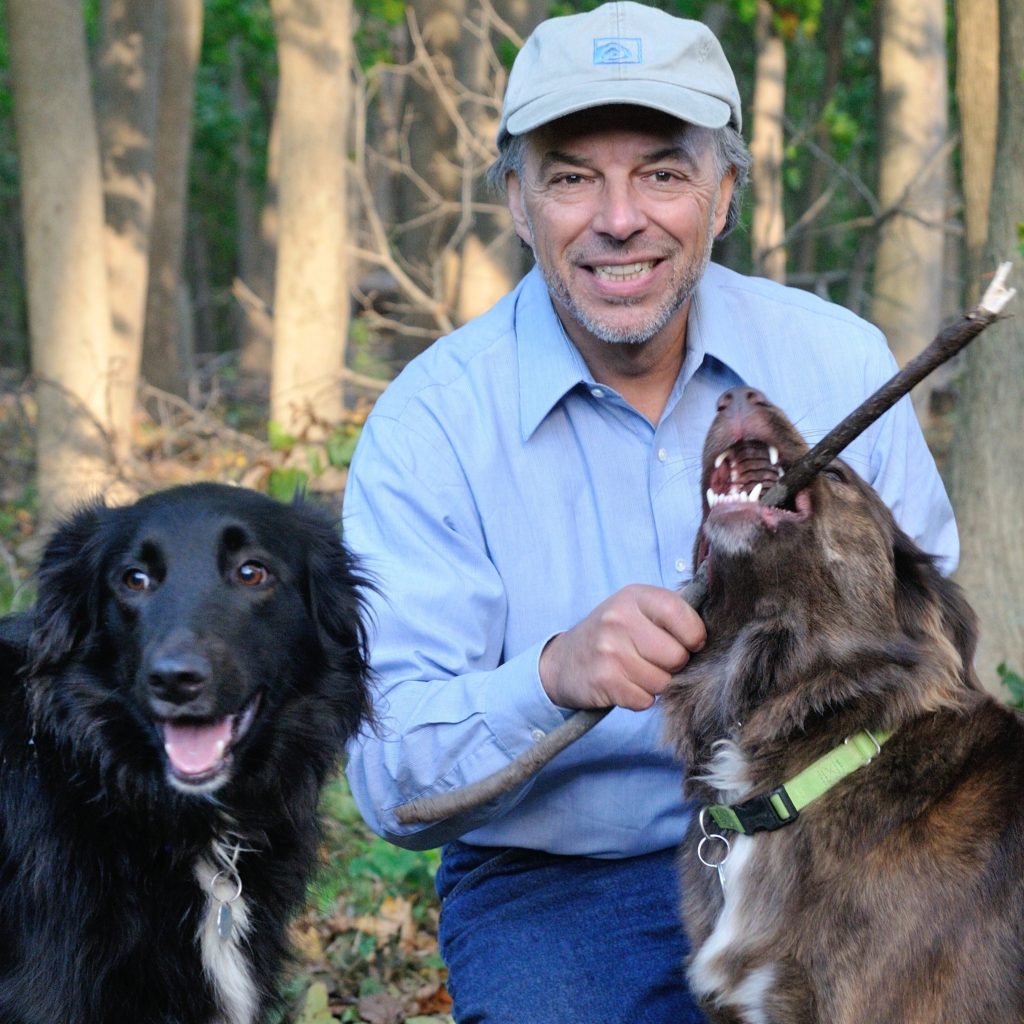 Carl Safina, Stony Brook University
Carl Safina's work has been recognized with MacArthur, Pew, and Guggenheim Fellowships, and his writing has won Orion, Lannan, and National Academies literary awards and the John Burroughs, James Beard, and George Rabb medals. He has a PhD in ecology from Rutgers University.
Safina is the inaugural holder of the endowed chair for nature and humanity at Stony Brook University, where he co-chairs the steering committee of the Alan Alda Center for Communicating Science and is founding president of the not-for-profit organization, The Safina Center. He hosted the 10-part PBS series Saving the Ocean with Carl Safina. His writing appears in the New York Times, Audubon, Orion, and other periodicals and on the web at National Geographic News and Views, Huffington Post, and CNN.com. He lives in Long Island, NY with his wife Patricia, the two best beach-running dogs in the world, some chickens, a couple of parrots, and Frankie the kingsnake.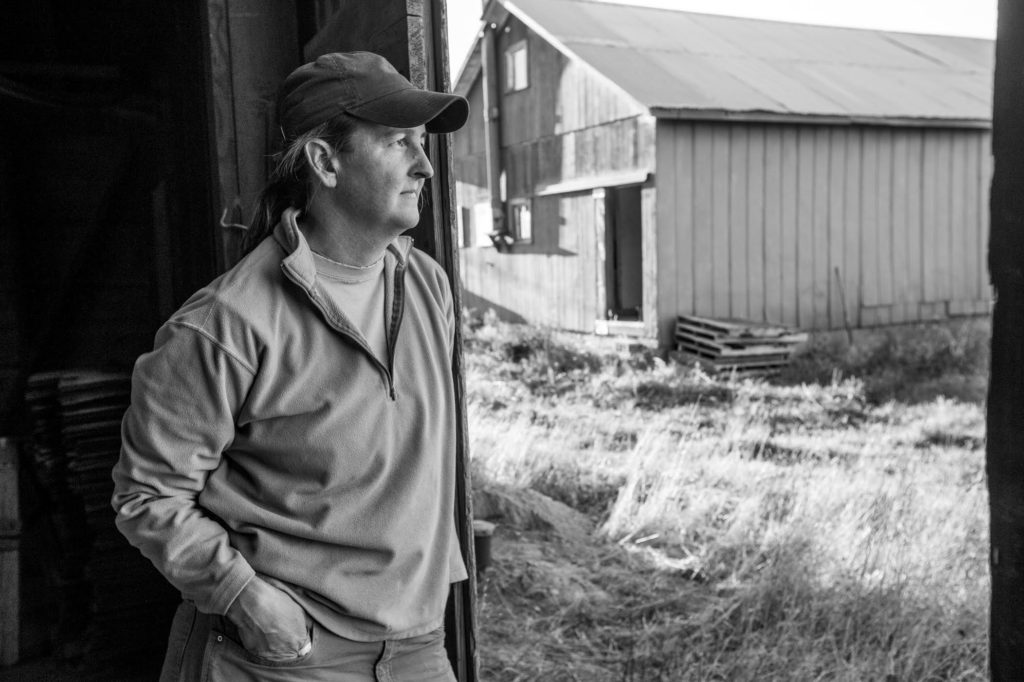 Steph Gaylor, Invincible Summer Farms
Steph Gaylor has been a seed saver since her youth. In 2005 she founded Invincible Summer Farms to grow and sell fresh produce, collaborate with chefs and the food community while saving rare seeds. In 2014, she and business partner Cheryl Frey Richards began to offer some of these little known varieties, as well as developing new ones, through Salt of the Earth Seed Company. Steph is one of the founding members of the Long Island Regional Seed Consortium, a grass roots organization dedicated to education, advocacy, and research related to seed sovereignty.