Subscribe for updates to learn more about upcoming guests and be notified when recordings are posted online.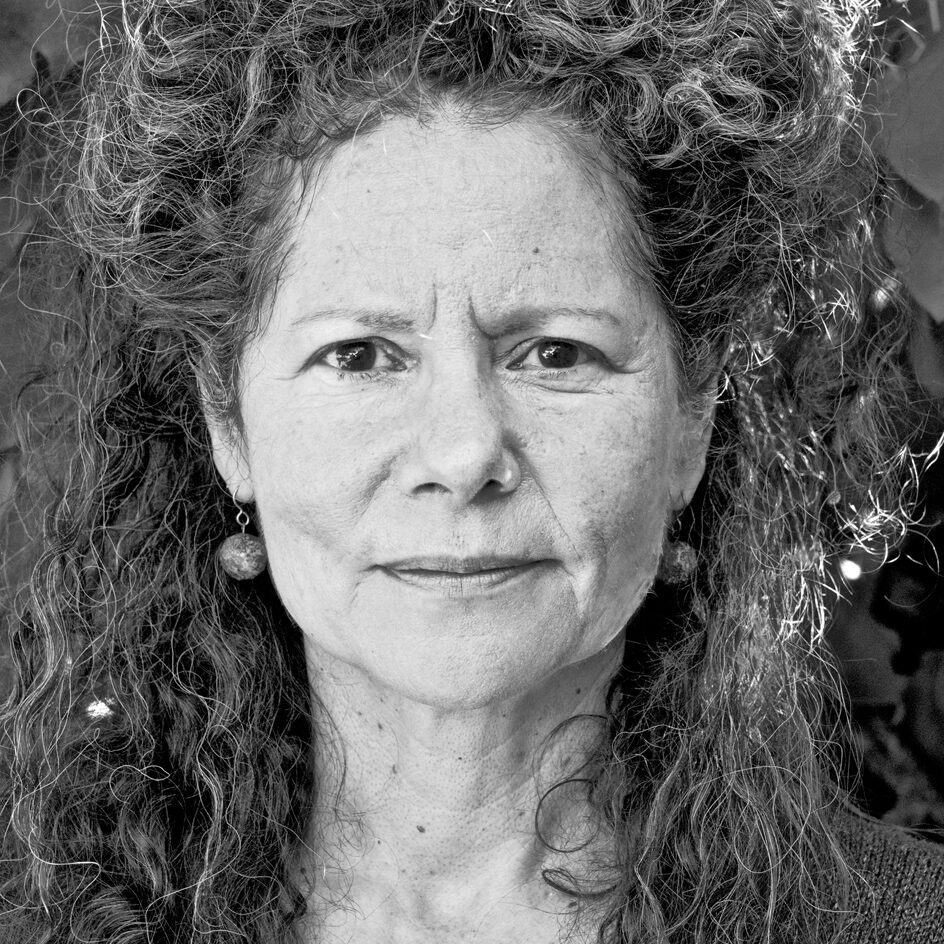 Katie Singer
Author, An Electronic Silent Spring
Katie Singer is a writer. She spoke about the Internet's footprint at the United Nations' 2018 Forum on Science, Technology & Innovation, and, in 2019, on a panel with the climatologist Dr. Jim Hansen. Her Letters about nature and technology are published by Wall Street International Magazine, Other-News, and at www.DearGreta.com. Katie Singer's books include An Electronic Silent Spring, Honoring our Cycles, The Garden of Fertility and The Wholeness of a Broken Heart. A consultant with the EMR Policy Institute, she speaks internationally. Visit www.DearGreta.com and www.ElectronicSilentSpring.com.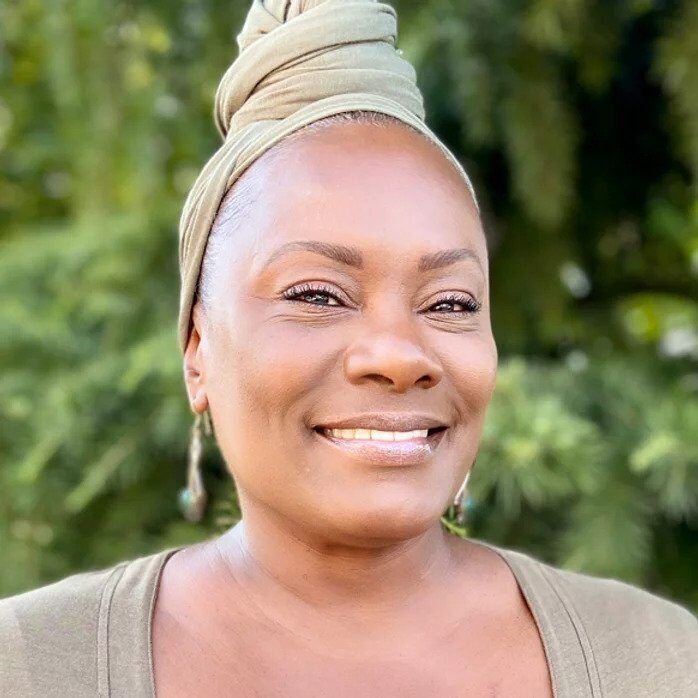 Brigitte Vicenty
Founder, Inner City Green Team
Brigitte Vicenty, a lifelong New York City Housing Authority (NYCHA) resident, is the founder of the Inner City Green Team. She has led the fight for herself and fellow residents in their "Right to Recycle" for a decade. She created ICGT when she learned that NYCHA's recycling program was nonexistent and there were no other options. She envisioned a convenient way for residents to recycle that could create jobs in communities with some of the highest unemployment rates. As a teen, Brigitte observed her mother's passion for caring about her community and witnessed the effects it had on others. Brigitte hoped to serve in a cause that would be impactful beyond where she grew up. With her passion for the environment and appreciation for its life-giving power, Brigitte wants others to join her "green ministry." In 2018, she won the NYCx Co-Lab Challenge and was honored at the Zero Waste in Shared Space Recognition Ceremony. The project was recently featured on New York's PIX11 and News12 as well as by Politico. Brigitte is a 2020 Echoing Green Fellow.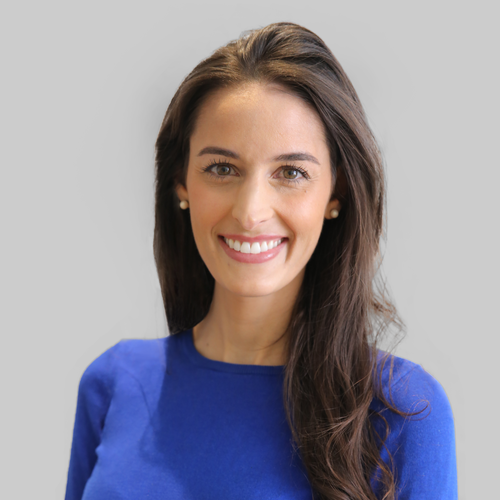 Alexandra McNair Quinn
CEO / Founder, Fashion FWD
A globally recognized change agent in sustainable fashion, Alexandra is a leading voice in the international dialogue to turn fashion lovers into conscious consumers through education and action. To help shed light on the hidden epidemic of harmful chemicals in the clothing people wear, Alexandra founded Fashion FWD in 2018. A non-profit aligned with many of the principles outlined in the UN Sustainable Development Goals, Alexandra established Fashion FWD to serve as a trusted source of content that would help close the transparency gap that exists between consumers and fashion and apparel brands.

A frequent speaker on sustainable fashion topics, Alexandra previously served on the U.S. team of the UK's former Secretary of State for the Environment and Agriculture, Food and Fisheries, Lord Deben. When not sharing ideas to move fashion forward in the boardrooms of leading brands around the world, Alexandra can be found educating students on the global business of fashion.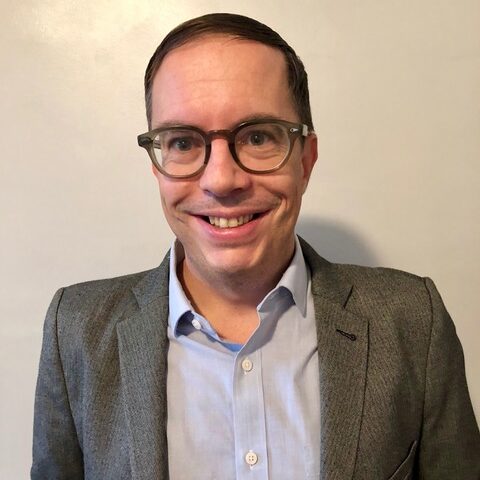 Mike Schade
Campaign Director, Mind the Store
Mike Schade is the Mind the Store Campaign Director for Safer Chemicals, Healthy Families where he coordinates a national U.S. campaign challenging the nation's leading retailers to transform the marketplace away from hazardous chemicals and towards safer alternatives. For the previous nine years, Mike was the Markets Campaign Coordinator with the Center for Health, Environment & Justice (CHEJ), a national environmental health organization where he led national campaigns to phase out PVC plastic, phthalates, bisphenol A (BPA) and dioxin in consumer products and packaging. Prior to CHEJ, he was the Director of the Buffalo office of Citizens' Environmental Coalition (CEC), a NY statewide grassroots environmental health organization. Mike lives in Brooklyn, NY where he serves on the Newtown Creek Superfund Community Advisory Group (CAG), the Board of Directors of Neighbors Allied for Good Growth (NAG), and the Community Advisory Panel of the Greenpoint Community Environmental Fund.
Stephanie Herron, Environmental Justice Health Alliance
Stephanie is an Organizer for the Environmental Justice Health Alliance for Chemical Policy Reform (EJHA) where she works to support diverse movement towards safe chemicals and clean energy that leaves no community or worker behind. In this capacity she organizes direct engagement in industry reform strategies through grassroots organizations in frontline communities to promote environmental justice outcomes.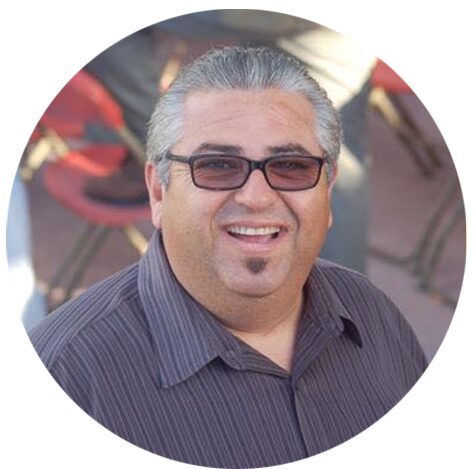 José Bravo, Environmental Justice Health Alliance & Just Transition Alliance
José, the Executive Director of the Just Transition Alliance, is a long-time leader on just transition, climate justice, and chemicals issues as they relate to environmental justice (EJ) communities and Labor (Organized and Unorganized). Born in México and brought to the U.S. as a child, José's work in social justice issues is rooted in his upbringing in the Southern California avocado fields alongside both his parents. Since the 1990s, José has gained recognition as a national and international leader in the EJ movement. José has also worked on numerous campaigns in the U.S. and in México in his 30 years of organizing.
Episode #69

| 9/18/20
In our first segment, Beth speaks of 70 ways iin which she reduces her environmental impact! Food waste, pest control, gardening techniques, and energy efficiency are just a few of the areas she looks at.
Then, tune in for a very special guest, Green America, a national "green economy" non-profit that is making a big difference in helping our planet, and the people who live on it!!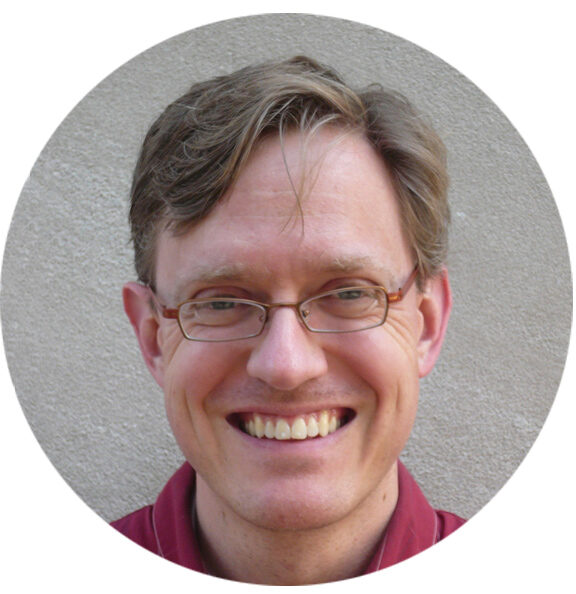 Todd Larsen
,

Executive Co-Director for Green America

Todd Larsen directs Green America's corporate responsibility and consumer engagement programs. Green America's corporate responsibility programs educate consumers and investors about the environmental and social records of major companies and encourage them to take action to promote greater responsibility. In addition, Green America provides tools and resources to companies to help consumers, businesses and investors improve their impacts on people and the planet. Green America's campaigns succeeded in getting Hershey to address child labor in cocoa, Apple to reduce toxins in its factories, AT&T and Amazon.com to adopt renewable energy, 200 publishers to use recycled paper for their magazines, and over a dozen food companies to move to more sustainable food production.Todd has over 20 years of experience in public education and corporate campaign work and has a master's degree in Political Science from the University of Wisconsin – Madison.
Episode #68

| 8/21/20
Learn the importance of monarch butterflies, and how you can help them thrive; and then learn about eco-party supplies to make your next party eco-fabulous!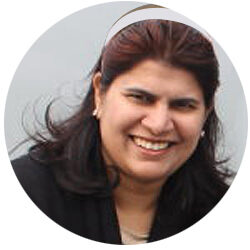 Monica Singhal
,
EcoPartyTime
Monica is the founder and owner of EcoPartyTime established in 2010. They offer a curated collection of the latest eco-friendly products to help make your events sustainable and most importantly, memorable. Their goal is to offer you affordable substitutes for non-recyclable plastic trinkets that end up in landfills during celebrations.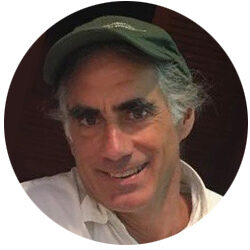 John

Potente,
LI Natural Ecosystems Expert
John Potente spent his life on Long Island watching and studying nature. He graduated Stony Brook University and then Long Island University. He continued then, gaining his DMD at Washington University. Over the past 30 years, John was Editor of the Long Island Botanical Society, served on the Suffolk County Environmental Review Board, and wrote a reference book on the salt marshes of Long Island (Tidal Wetlands of Long Island, New York). His interest in the monarch butterfly blossomed on his 3 acre private refuge in Hauppauge. Recently, he has presented widely on Long Island his experiences and studies regarding this regal butterfly.
Episode #67

| 7/17/20

Meet the Directors of two amazing groups to learn what they are doing to keep us, and our planet healthy!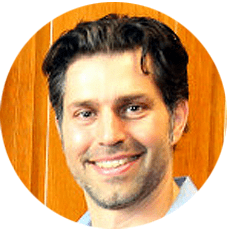 Bob Rossi, Executive Director, New York Sustainable Business Council
Bob Rossi is the Executive Director of the New York Sustainable Business Council, a statewide alliance of businesses and business organizations committed to advancing a vibrant, just, and sustainable economy in New York State. Bob is passionate about businesses rooted in social justice and environmental sustainability. He has been involved in several business startups in software, manufacturing, and green building and most recently founded the CommonSpot, a co-working space and social enterprise incubator in Ithaca, NY.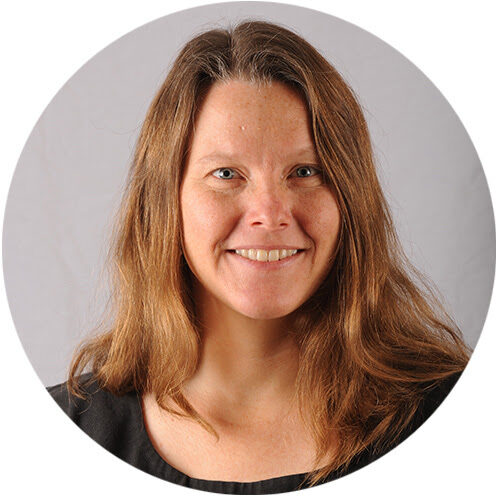 Sarah Doll, National Director, Safer States
Sarah uses her unique strategic and collaboration skills to leverage collective state and local action to secure policy protections and create pressure for market transformation to reduce the threat of harmful chemicals in our daily lives. She has over twenty years of experience managing successful environmental health campaigns. She manages national campaigns, coordinating strategies between diverse partners at the state, local, national, market and international levels. Prior to Safer States, Sarah worked for the Oregon Environmental Council, the City of Portland, and on Capitol Hill. Sarah lives in Portland, Oregon with her partner and highly active pre-teen son.
Episode #66

| 6/19/20

We'll discuss recycling with
TerraCycle

and raising bees with #ladybeekeepers from Island Bee Project!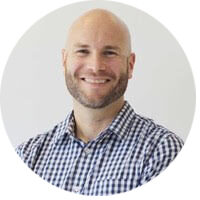 Michael Waas

, Global Vice President of Brand Partnerships for TerraCycle

Michael Waas is currently the Global Vice President of Brand Partnerships for TerraCycle, Inc. He joined TerraCycle, Inc. in 2008 to support one of the company's first national recycling partnerships, and has since played a key role in leading the expansion of TerraCycle's Brand Partnership platform globally. Prior to joining TerraCycle, Inc., Michael earned a B.S. in Political Science, History, and Music, and a M.A. in Political Science from Central Michigan University.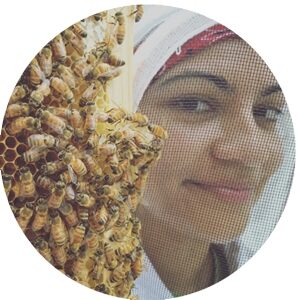 Carolina Zuniga & Stacey Vazquez, Island Bee Project
Carolina Zuniga is a veteran of the fashion design industry turned environmentalist and beekeeper. She believes there is something healing about watching bees create magic and appreciating their hard work in pollinating up to 1 in 3 bites of the food we eat. They are the keyholders to our good health and finds more similarities to humans than we think and our connection with the world.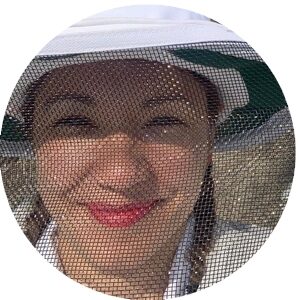 Stacey Vazquez hails from hospitality industry having worked at notable restaurants around NYC and truly connects with honeybees bees with their vigor and passion to benefit all beings. She is passionate to fight for their survival and educate everyone she meets about their crucial role in our everyday lives.
Their mission at Island Bee Project, located on Governors Island in NYC, is to inspire and educate everyone they meet about the importance of the honeybee's role in our ecosystem and in our lives. They believe that in giving bees a chance gives us all a chance.
Olivier Pincon

, Founder, Zappy Ride

Olivier is the founder of ZappyRide. ZappyRide provides world-class, end-to-end, integrated experiences to EV consumers to increase EV adoption. They work with electric utilities, OEMs and advocacy groups to make that vision a reality. Over the past 10 years, Olivier's work has focused on cleantech, renewable energy and electric mobility. Prior to ZappyRide, Olivier was a strategy consultant at PwC, working for clients in the energy and transportation sectors. He also held positions at Booz and Co., SunEdison, and China Greentech Initiative. Olivier holds a M.S. in Electrical Engineering from Stanford University and a B.S. from Ecole Polytechnique, Paris.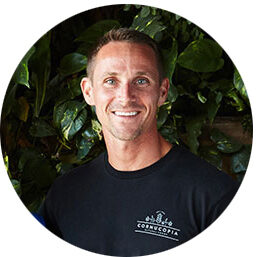 Jonathan Lien

, Owner, Cornucopia Natural Foods

Cornucopia Natural Foods is a family-owned health food and supplement store established in 1976. With high product and company standards we thrive to be a comprehensive healthy-living hub for the Long Island community.
Episode #64

| 4/17/20

Earth Day special with Beth Fiteni, Brian McFarland, and Dorian Dale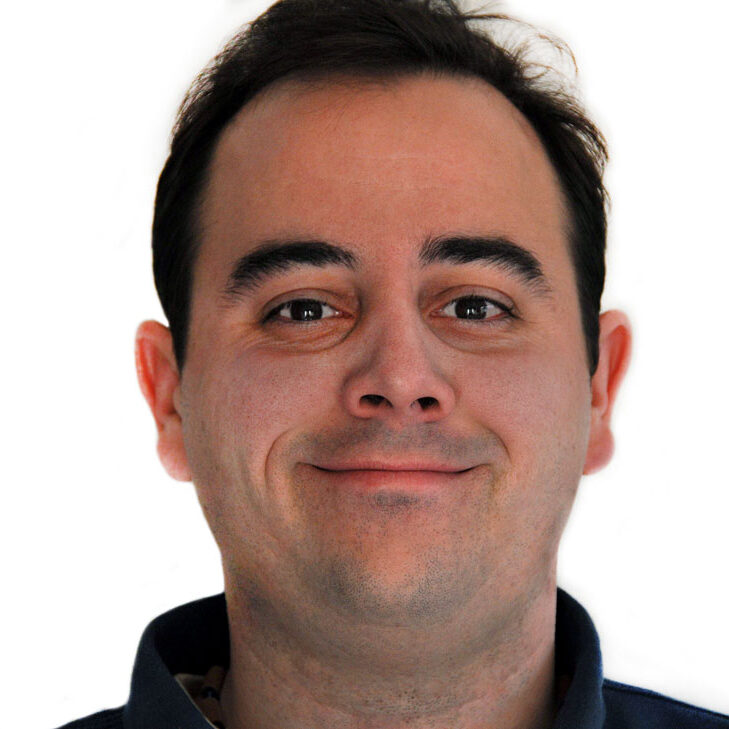 Brian McFarland, Senior Vice President, Carbonfund.org
Brian McFarland is the Senior Vice President of Carbonfund.org Foundation's Project Portfolio and the Senior Vice President of Project Origination at CarbonCo, the wholly owned subsidiary of Carbonfund.org. He is a certified Project Management Professional by the Project Management Institute, former certified Greenhouse Gas Inventory Quantifier, and a Certified Sustainability Professional from the International Society of Sustainability Professionals.
Brian earned an undergraduate degree from Clark University and a dual graduate degree in Business Administration and Global Environmental Policy from American University. He has published or co-published more than 20 articles, along with a co-authored book chapter in Sustainable Investing: Revolutions in Theory and Practice. Brian has also authored two books entitled, one entitled REDD+ and Business Sustainability: A Guide to Reversing Deforestation for Forward Thinking Companies and the second book is called Conservation of Tropical Rainforests: A Review of Financial and Strategic Solutions. His forthcoming book due out later this year is entitled, "Conservation of Tropical Coral Reefs: A Review of Financial and Strategic Solutions."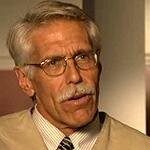 Dorian Dale, Director of Sustainability, Suffolk County
Dorian Dale serves as a designated representative for Suffolk County Executive and Commission Member Steven Bellone. He is the director of sustainability and chief recovery officer for Suffolk County. In his latest assignment, Dale is at the nexus of all issues related to the recovery—including hazard mitigation grants for infrastructure, the NY Rising Community Reconstruction Program, and the Fire Island to Montauk Plan (FIMP)—that is set to be implemented by the U.S. Army Corps of Engineers.
He is a core staffer on Suffolk County's Water Quality Task Force, which is top priority of the administration of County Executive Steven Bellone. Dale is co-architect, along with the county executive, of Long Island Green Homes, the first operational residential property-assessed clean energy (PACE) program in the country. Dale was named the Eighth Citi Distinguished Fellow, New York University Stern School of Business. While at the University of Pennsylvania, he served as a director for the original Earth Day in 1970 and, more recently, on the planning committee of the Urban Sustainability Directors Network.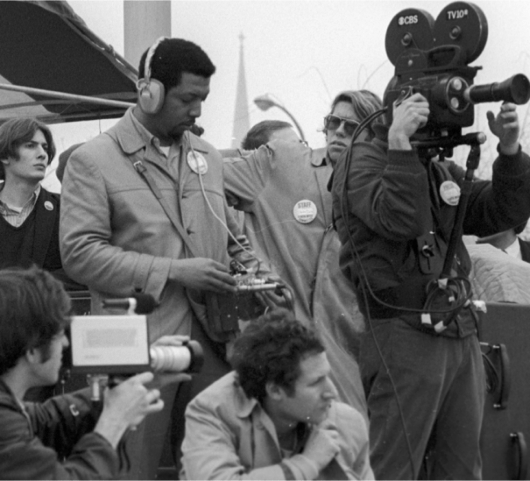 Episode #63

| 4/3/20
Guest Host: Tara Marie Kotliar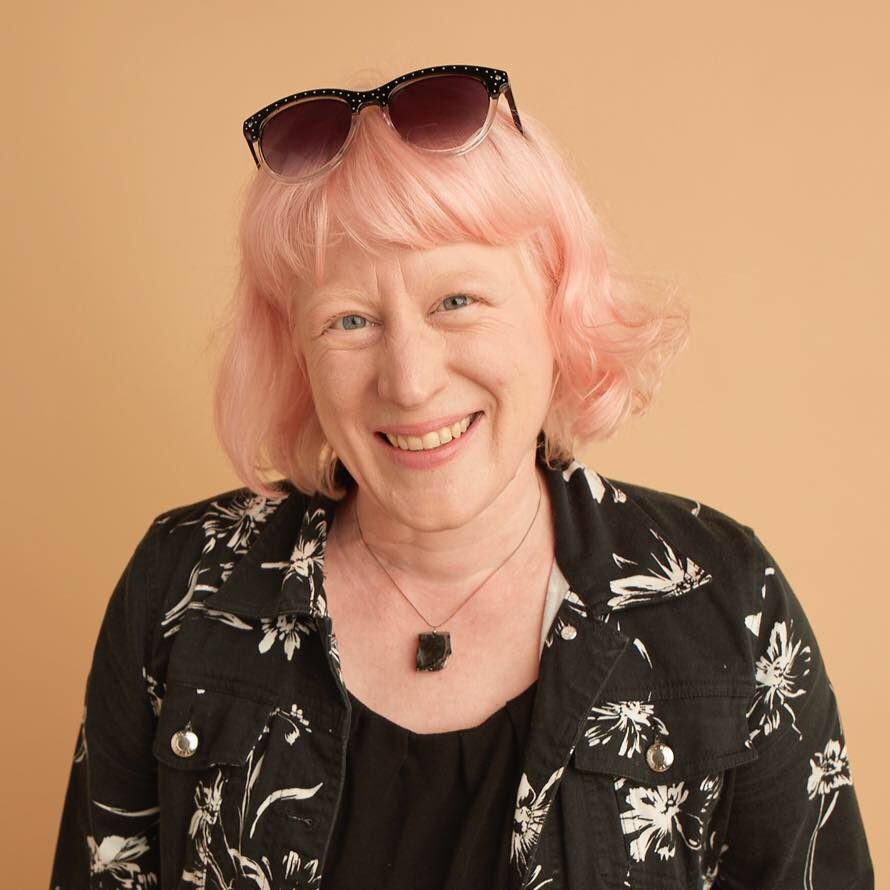 Jennifer Plewka, Educator and Community Farm Director
"Inspiring the next generation to be the voice of our Earth." That's how Jennifer Plewka describes her work as an educator with Red Rabbit, a New York City company that provides healthy meals and food education to charter schools, pre-K and Head Start programs. Plewka says the mission of her work as an educator and volunteer "is to teach compassion and mindfulness through food."
Jennifer (but you can call her Jennie!) also volunteers at Smiling Hogshead Ranch, a community farm in Long Island City. "It's a very well-known community composting drop-off point," she said. "It has no fence around it, so people can drop off food scraps 24 hours a day." She works on biodynamic composting at the ranch, which she's found has a quick turnaround on transforming food waste into compost.
Plewka has combined her loves of gardening, teaching, sustainability and environmental science to enrich the lives of children, seniors, international refugees and people in need. During her tenure as director of environmental education at Phipps West Farmers Market in the South Bronx, it won an award from New York City for its program to improve nutrition and healthy lifestyles among the borough's residents.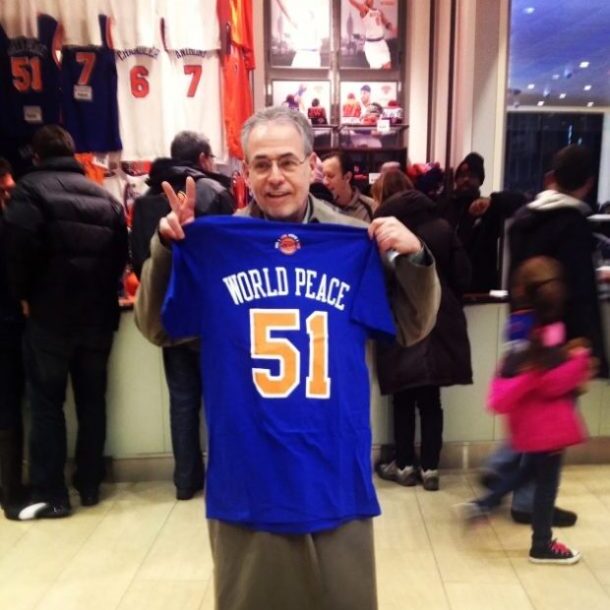 Sanford Hinden, Wellness, Wisdom & Wonderful Living ~ Coaching & Workshops
Sanford Hinden is a visionary leader, program and project developer, and community organizer. He has worked for the past 45 years helping children, adults, elders, and nature. Sandy, as his friends call him, started with a BA in psychology. His studies evolved through sociology, economics, international relations and global education. He fostered and developed many projects and programs to help children, teens, adults and seniors, families and communities, locally in New York City and Long Island, nationally, and in the world.
He was director of Community Partners for Coordinated Services for Suffolk Community Council, under a grant from Suffolk County, for at-risk and in-need families, developing school, and health and human service networks of support and care. He later successfully managed the Dix Hills Performing Arts Center at Five Towns College where he developed programs for marketing, audience building, public relations, membership, customer service and training.
In 2009, after many years of research and writing, he published his own book entitled 7 Keys to Love ~ Opening Love's Door to Joy & Wellbeing. You can find our more about his work or purchase his book at www.SanfordHinden.com and you can find out his current programs at www.SacredEarthCenter.org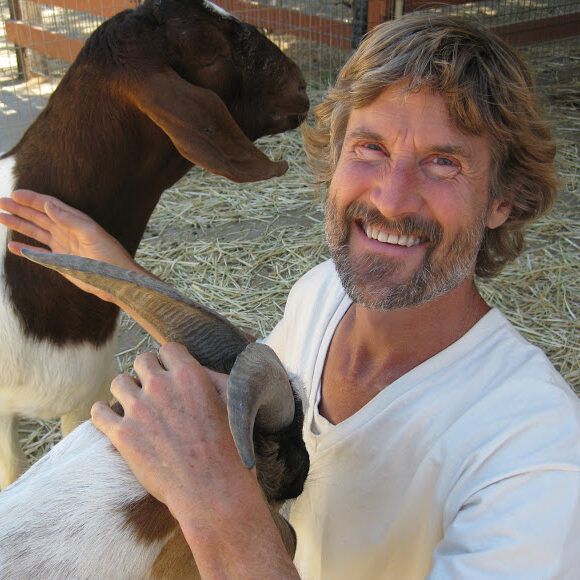 Will Tuttle, Author,
"The World Peace Diet"
Visionary educator Will Tuttle has presented widely throughout North America and worldwide. A 39-year vegan, he is the author of the #1 Amazon best-selling book The World Peace Diet and is a recipient of the Courage of Conscience Award and the Empty Cages Prize.
He is also author of the recent book, Your Inner Islands: The Keys to Intuitive Living, as well as editor of Circles of Compassion: Essays Connecting Issues of Justice and the newly-released Buddhism and Veganism: Essays Connecting Spiritual Awakening and Animal Liberation.
Devoted to cultural healing and awakening, he is a former Zen monk and Dharma Master in the Zen tradition, and his Ph.D. degree from the University of California, Berkeley, focused on educating intuition and altruism in adults. He has taught college courses in creativity, humanities, religion, and philosophy, and is also a composer and concert pianist. He is noted for his clear and inspiring presentations, and is featured in many documentary films, including Cowspiracy; A Prayer for Compassion; Vegan: Everyday Stories; and HOPE: What You Eat Matters.
(Note from the team at GIAO: Mr. Tuttle's views are his own and this show is to spread awareness on veganism)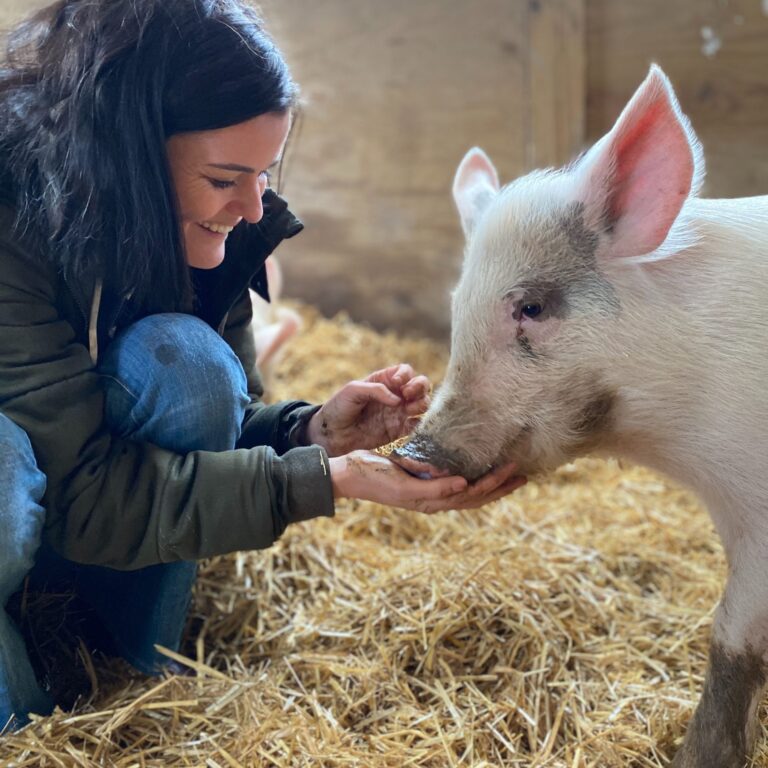 Rachel McCrystal has been at Woodstock Sanctuary for five years, first as the Development Director and as the Executive Director since 2017. She led the campaign to move the Sanctuary to its new location in 2015. Rachel has volunteered for and worked at various animal rights, conservation, and sheltering organizations over the last 15 years with a focus on development, marketing, campaigns, and strategic planning.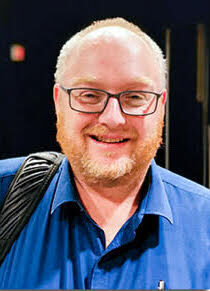 Glen Klatovsky, 350.0rg
Glen Klatovsky is the Deputy CEO and Campaign Strategist for 350 Australia. He has previously been Director of the Places You Love Alliance, National Campaigner at the Wilderness Society, National Carbon Business Manager for Greening Australia and Director at WWF.
Students for Climate Action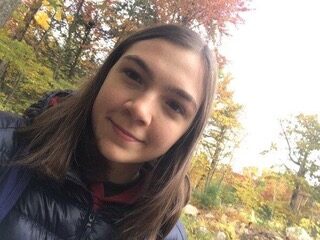 Christine
"Hi! My name is Christine Giurcanu. I'm currently an 11th grader at Sachem High School East. I am also the Vice President of the Sachem East chapter of Students for Climate Action. I am very excited and determined to help our community to strive for clean energy resources and to create a positive impact on society. I am also interested in learning about diverse cultures and nations as I also participate in the Diversity Club and Model UN at my school as well."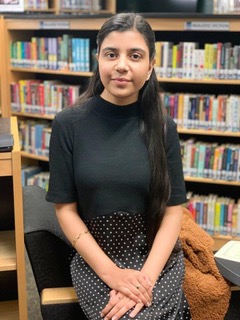 Fatima
Junior at William Floyd High School.
Part of Student's for Climate Action & National Science Honors Society (2018-present).
Volunteered in several cleanup sessions.
"Being a science student, I know how crucial climatic changes are for our mother earth and for all the living beings."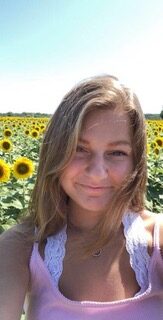 Joanna
"My name is Joanna Ziegler and I am a 17-year-old senior at Sayville High School and I've been a part of Students for Climate Action for three years and I am the current Vice President of the Sayville chapter. I am a dedicated climate activist and intend to dedicate my life to fighting for the environment, starting off by attending SUNY Environmental Sciences and Forestry to study Environmental Studies."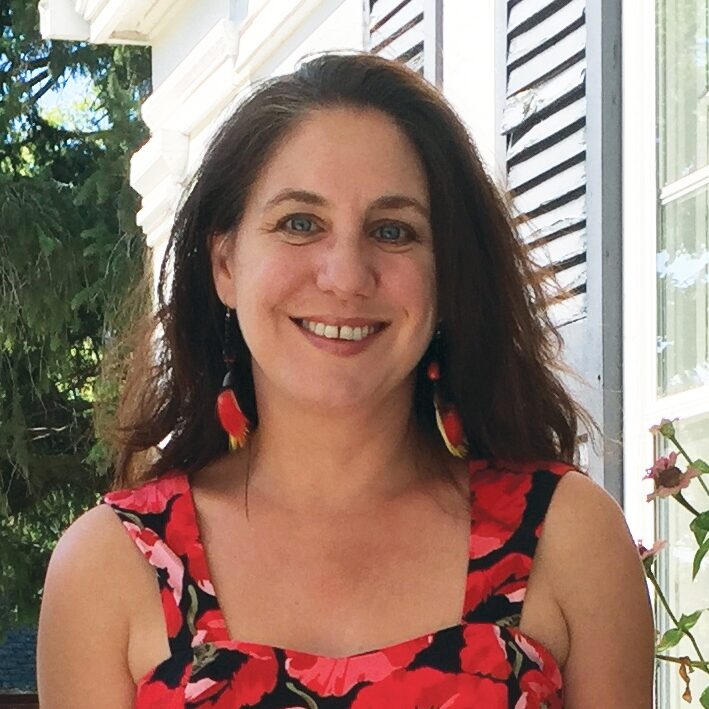 Andrianna Natsoulas, NOFA-NY
Andrianna Natsoulas has been a social and environmental activist for over two decades. She has created and implemented programs at several organizations, including Greenpeace, Food & Water Watch and the Northwest Atlantic Marine Alliance. Andrianna has coordinated with the global food sovereignty movements and has served on national and international boards and steering committees to protect fishing rights, fight trade agreements and build alliances. She has developed policy initiatives at the federal and regional levels to ensure farmers and fishermen can provide local and culturally appropriate food to their communities. She also wrote the book, Food Voices, Stories from the People Who Feed Us, which tells the stories of farmers and fishermen across five countries. In August of 2016, Andrianna joined NOFA-NY as the Executive Director and now lives in the beautiful Hudson Valley.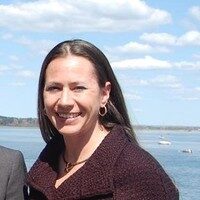 Maureen Dolan Murphy, Citizens Campaign for the Environment
Maureen Dolan Murphy is Executive Programs Manager, Citizens Campaign for the Environment, a statewide organization based in Farmingdale, NY which also has an office in Connecticut. For more than two decades, CCE's successes through public involvement have resulted in greater awareness and protection of drinking water quality, preservation of open spaces, protection of beaches, bays, and rivers, advancing renewable energy and a reduction in pollutants that impair our air and water resources.
Ms. Dolan-Murphy is a member of the Long Island Sound Study Citizens Advisory Committee, the Western Bays Alliance, and Chairs the South Shore Estuary Reserve Citizens Advisory Committee. She works locally to expand safe disposal options for unused pharmaceutical medications, advocates for clean renewable energy, and encourages members of the public to BYOB—Bring Your Own Bag and ditch flimsy throw-a-way disposable bags. She co-authored Long Island's first Recycling Report Card and Long Island's first Sewage Report Card, both resulting in enactment of pro-environmental policies. The sewage report card was the impetus for NYS's Sewage Right to Know law, enacted in 2012. She is a member of the Suffolk County Pesticide Community Advisory Commitee. Most recently, Ms. Dolan-Murphy has helped lead CCE's campaign on the toxin 1,4 Dioxane and their cutting edge study naming specific consumer products containing the chemical.