Subscribe for updates to learn more about upcoming guests and be notified when recordings are posted online.
Episode #49

| Air Date

12/21/2018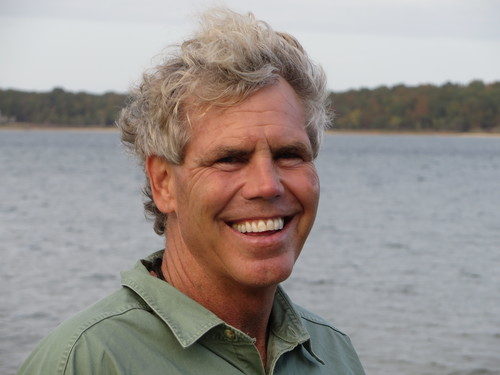 Kevin McAllister, Defend H20
Kevin McAllister is the Founder and President of Defend H20, a nonprofit with a mission to protect and restore the environmental quality of groundwater, surface waters, wetlands and beaches on and around Long Island. His academic training includes undergraduate degrees in Natural Resources Conservation and Marine Biology, with a Masters of Science in Coastal Zone Management. Kevin's professional experience in environmental protection spans 30 years with an expertise in coastal processes and shoreline management.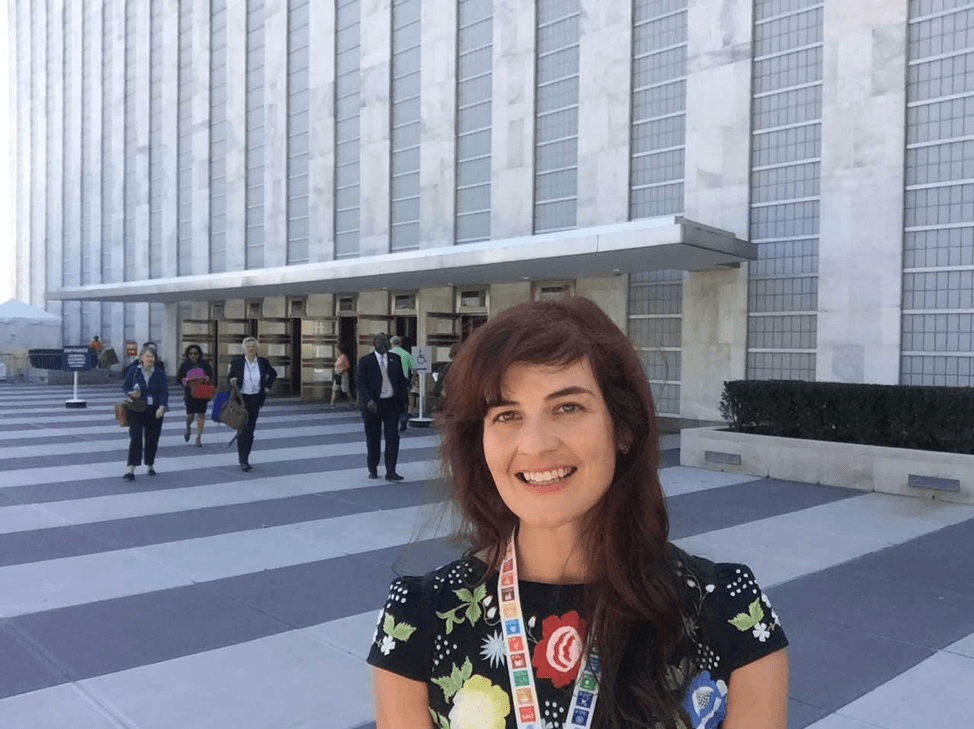 Ariel Alexovich, Associate Public Information Officer, Division for Sustainable Development Goals at the United Nations will talk about the UN's 17 Sustainability Goals and how they are influencing global policies. They goals are agreed to by all United Nations Member States, and are the world's best plan to build a better world by 2030. As an Associate Public Information Officer at the United Nations, she manages the @SustDev Twitter and Facebook accounts, highlighting the ways that countries, companies, NGOs and youth are taking action for climate change, gender equality, peace and more. In addition, she helped launch UN's Be the Change initiative in 2017, an effort to encourage UN staff members to better "walk the talk" on the SDGs and live more sustainably at home and in the office. As the Be the Change programme expands to universities and businesses, she wants to hear from you about how we can all live our best lives for ourselves and our planet.
Episode #48

| Air Date

10/19/2018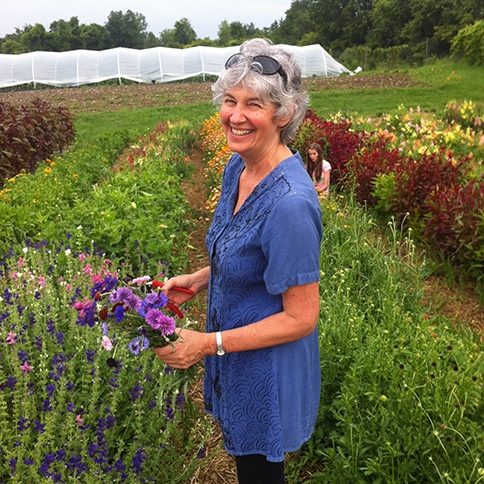 Liz Walker, Executive Director of Learn@EcoVillage
"I'm a passionate advocate for creating sustainable communities. I love to help committed groups of people who have a vision, and want to translate that vision into a practical, working model.
Building on years of experience as a grassroots organizer, I co-founded EcoVillage at Ithaca (EVI) with a colleague in 1991. I've dedicated my full-time work to bring this internationally acclaimed project from vision to reality ever since, serving as executive director of its non-profit arm, Learn@EcoVillage, and serving as development manager for each of our three cohousing neighborhoods.
I served on the founding board of Gaia Education which teaches a holistic model of sustainable community development on six continents. My two books, EcoVillage at Ithaca: Pioneering a Sustainable Culture, (2005, New Society Publishers) and Choosing a Sustainable Future: Ideas and Inspiration from Ithaca, New York, (October, 2010, New Society) have helped to introduce the concepts of ecovillages and sustainable communities to a broad audience in the U.S. and other countries.
I live with my husband at EcoVillage Ithaca, where until recently I managed the development of a third cohousing neighborhood, "TREE," dedicated to affordability, accessibility, and cutting edge green design. I recently coordinated an EPA Climate Showcase Communities grant in conjunction with Tompkins County Planning Department. The grant aims to popularize lessons learned from EVI, and apply them to mainstream residential development. Whenever I get a chance, I love to go biking, or hiking in the beautiful gorges in the Finger Lakes region of NY."
Episode #47

| Air Date

9/21/2018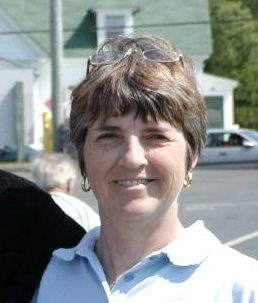 Jane Fasullo, Sierra Club Long Island
Jane Fasullo has spent her entire life living on Long Island, spending weekends and holidays in Montauk and East Hampton which is where she developed a love of the sand, water, woods and the life they support. She attended Stony Brook University for both undergraduate and graduate school, and majored in mathematics with a minor in physics and computer programming. She worked as a math teacher at Brentwood HS for two years, and then worked as a manager for a computer learning center at Stony Brook U. She then taught math at Ward Melville high school in Setauket, and retired from teaching after 35 years. She always felt it was her duty to avoid damaging the world in which she lived. Jane is obsessed with the concept of REDUCE what you use, REUSE everything you or someone else can, and if all else fails, Recycle what remains. That is why the Sierra Club, with its doors open to allow everyday people make a difference, was such a great fit. Having put in 12 years on the executive committee of the Long Island group of the club, Jane continues trying to make that difference and show others why the three R's are so important not only for ones personal sense of achievement but for the rest of humanity and all things living on the planet.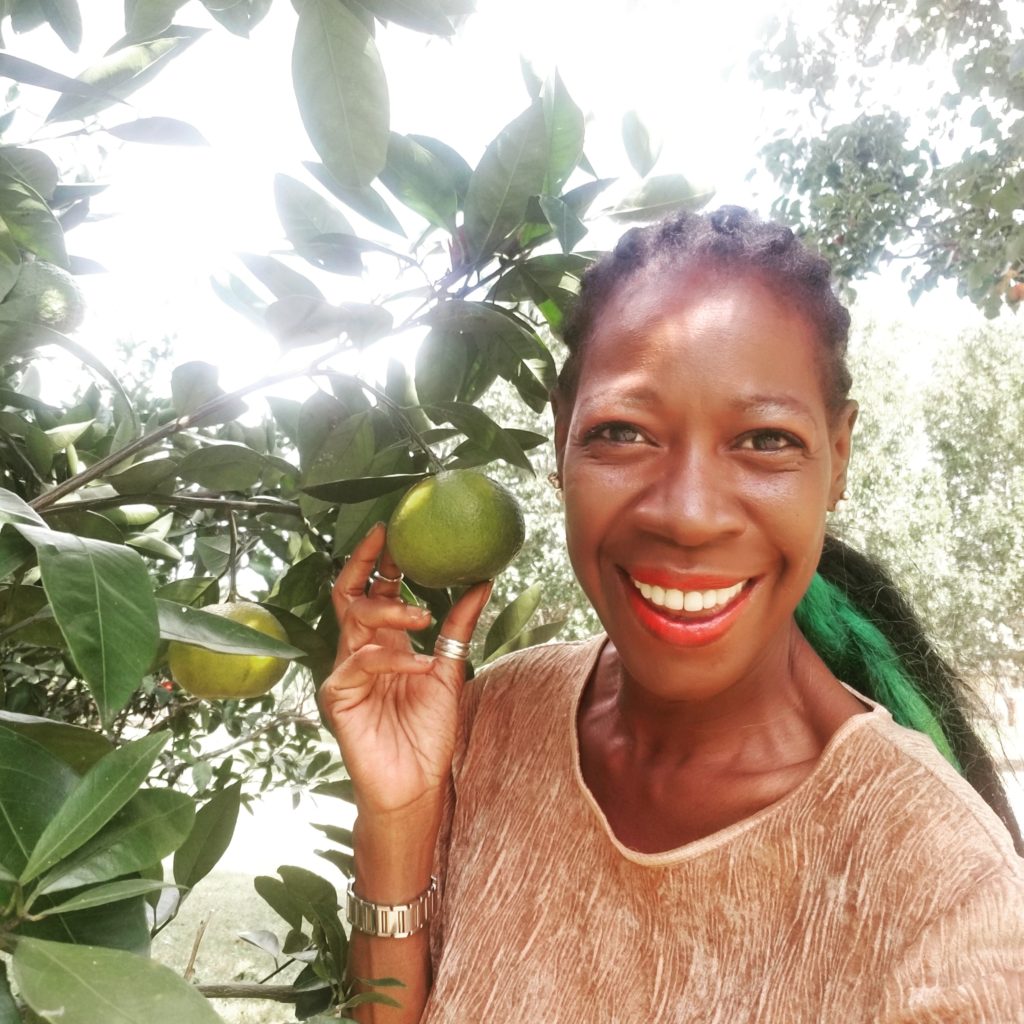 Gwen Lynn

, In A Green Minute

Gwen Lynn, an Environmental Scientist based in NYC, received her BS in environmental science from Rutgers University in New Jersey, and her Master's in Environmental Science from CUNY, City University here in NYC. For the over 15 years Gwen has provided Environmental Consulting to the NY tristate area, went to Paris France and Berlin Germany during Earth Day Week 2016, and toured China as a private Environmental Observer in 2015. The past 4 years Gwen has continued her consulting as well as opening In A Green Minute, which assists industry and the general public in environmental progressiveness and green technology.
Episode #46

| Air Date

8/17/2018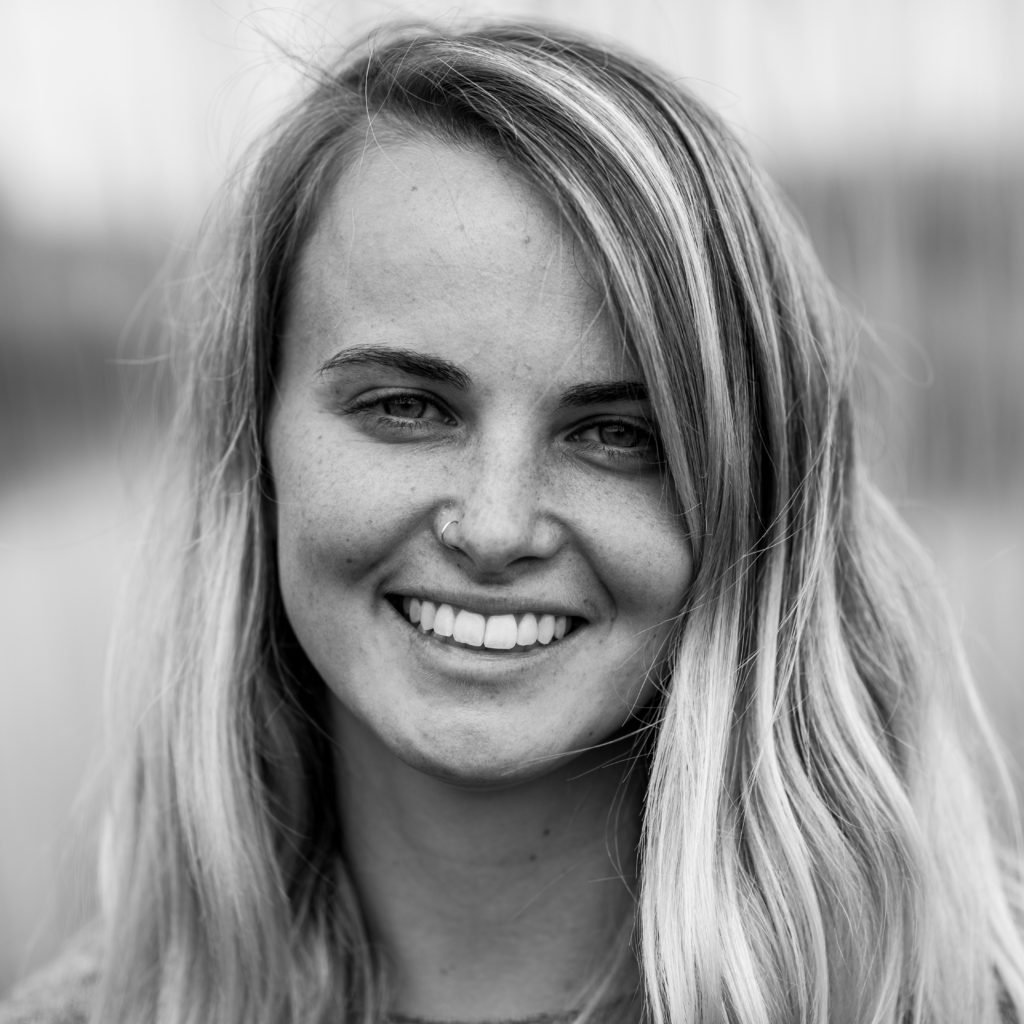 Colleen Henn

, Surfrider Foundation

As Surfrider Foundation's Eastern Long Island Chapter Coordinator & Clean Water Coordinator, Colleen provides support for the 45+ volunteer-run Blue Water Task Force water testing labs across the US. She assists with the growth of new and existing Blue Water Task Force labs, coordinates logistics and communicates critical water quality data to the public.

For the local Eastern Long Island Chapter, Colleen oversees all clean water & healthy beaches programs and campaigns, encouraging volunteers to become part of the solution.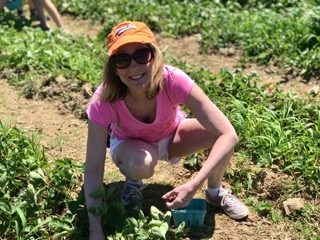 Melanie Marzano, Lewis Oliver Farm Sanctuary
Melanie Marzano is the President of Friends of the Farm, an all-volunteer-based 501(c)3 non-profit organization responsible for the day-to-day operation and fundraising needed to sustain the Lewis Oliver Farm Sanctuary in Northport, NY. The sanctuary is a 3-acre historic community landmark, dating back to the mid-1800s, and today serves as a home for a family of rescued farm animals, as well as botanical and vegetable gardens, a collection of native wildlife, and a country store and education center to promote sustainable living. Melanie is also an Associate with the Sisters of St. Joseph in Brentwood, NY, whose guiding principle is working to foster love, unity, and reconciliation within the earth community, and as part of that, to preserve, protect, restore and cherish the integrity, biodiversity, balance, and beauty of the land and all the species with whom we share it.
Episode #45

| Air Date

7/20/2018
Green Inside and Out Director Beth Fiteni read an excerpt from her ecofashion book, The Green Wardrobe Guide, about bamboo used in clothing fabrics.
We had technical difficulties and could not post the recording online of interview with guest Stephan Roundtree. We thank him for broadcasting live with us on the radio!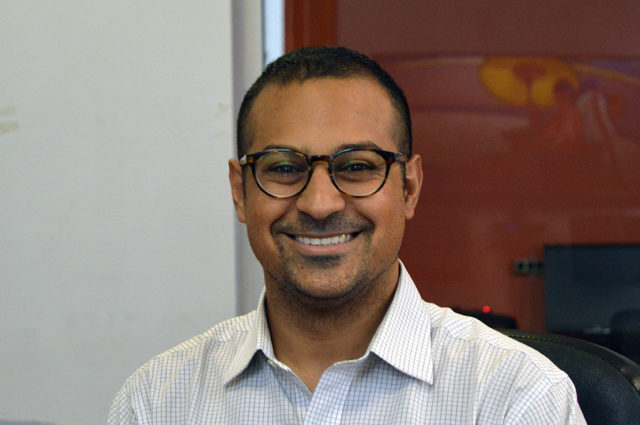 Stephan Roundtree, WEACT
As Environmental Policy and Advocacy Coordinator, Stephan is tasked with advancing WE ACT's policy goals through legal research, drafting, and advocacy efforts; working with community members to foster energy expertise; and building and strengthening statewide partnerships. Stephan is a graduate of Boston College and Northeastern School of Law, and is an avid outdoors person.
Episode #44

| Air Date

6/15/2018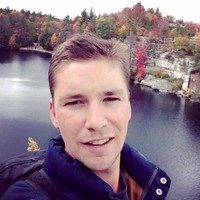 Alexander Graham Marcoulides, CEO & Founder, Green Revolution
Alexander collaborates to empower people by creating food forests vertical farm hybrids, increasing the use of alternative energies, & launching composting programs in schools, cities, & municipalities. He believes in taking action to create true universal equality, improve civil rights for all, & revolutionize our world to once again live in balance with our Earth. Alexander is a passionate science teacher in Newark, NJ, where his students transformed a polluted quarter acre in the heart of Newark into a thriving urban farm in partnership with Councilman Darrin Sharif of the Central Ward, Newark's Office of Sustainability, The Greater Newark Conservancy, RPM Development Corporation, Arterial Streets, Newark SAS, & The New Jersey Tree Foundation. Their learning farm has been honored to be 1 out of only 150 Muhammad Ali Peace Gardens Worldwide, ranked as the Best Environmental Education Award in the state of New Jersey by the New Jersey Farm to School Network and NJ Edible Magazine, & has empowered over 2000 students and families with fresh organic produce.
Plus, Beth Fiteni reads an excerpt from Green Wardrobe Guide, Chapter 6 - High-End Fashion.
Episode #43

| Air Date

5/18/2018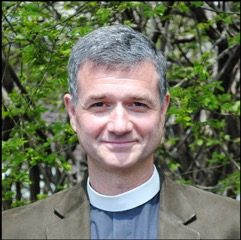 Fletcher Harper, GreenFaith
Fletcher Harper, an Episcopal priest, directs GreenFaith, an international interfaith environmental organization. In the past four years, he coordinated the 2015 OurVoices campaign, which mobilized religious support for COP 21, organized of faith communities for the People's Climate Marches in NYC and Washington DC, helped lead the faith-based fossil fuel divestment movement, supported the launch of the Interfaith Rainforest Initiative, and co-founded Shine, a campaign to end energy poverty with renewable energy. He's now focused on creating multi-faith GreenFaith Circles in local communities globally.
Plus, Beth Fiteni reads an excerpt from Green Wardrobe Guide about Hemp.
Episode #42

| Air Date

4/20/2018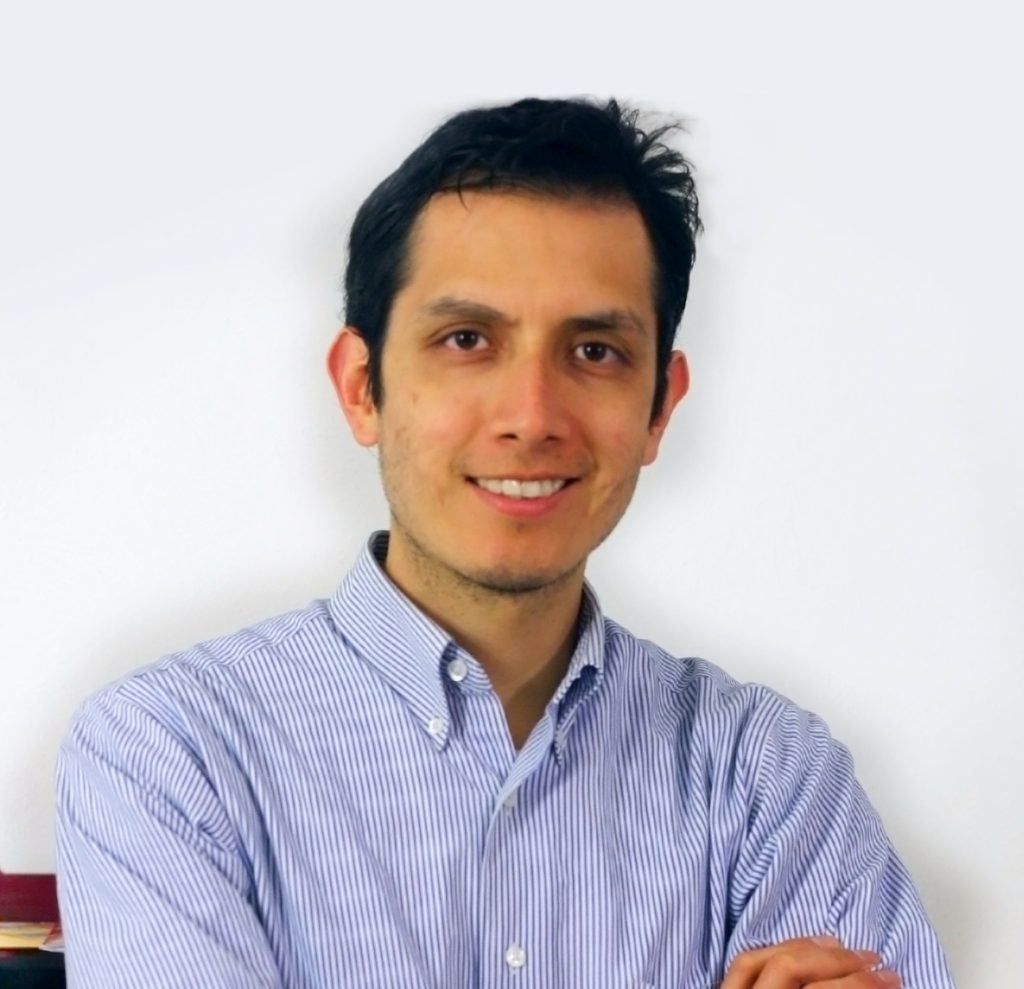 Francisco Flores, National Renewable Energy Laboratory
Francisco Flores is a techno-economic analyst at the U.S. Department of Energy's National Renewable Energy Laboratory (NREL). Francisco has more than nine years of experience in energy, economic, and financial analysis. At NREL, he is currently working on assessing microgrid costs and developing cost mitigation strategies. He has also evaluated the potential generation and financial performance of solar PV and wind generation facilities for domestic and international clients, modeled the potential economic benefits of renewable energy deployment in several regions of the world, and worked on financial optimization models for hybrid energy systems and networked microgrids. In the past, Francisco worked at the Colorado Energy Office where he co-developed and managed a program to assist distributed generation project developers and owners in developing business plans and finding sources of capital. Francisco has an electrical engineering degree from the Monterrey Institute of Technology in Mexico, and master's degree from the University of Colorado.
Episode #41

| Air Date

3/16/2018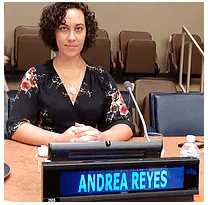 Andrea Reyes, Chair, NYC Fair Trade Coalition & Founder, A. Bernadette
Andrea Reyes is a fair trade advocate, educator and small business owner. She is the Chair of the NYC Fair Trade Coalition: a network of small fair trade business owners who support each other through education and shopping events. She is the founder of A. Bernadette: a fair trade fashion brand in Uganda which hosts educational study abroad programs. She teaches fashion marketing, international trade, and business development classes at Baruch College, Berkeley College, LIM College, Pace University, and F.I.T. in Spring 2018.
Episode #40

| Air Date

2/16/2018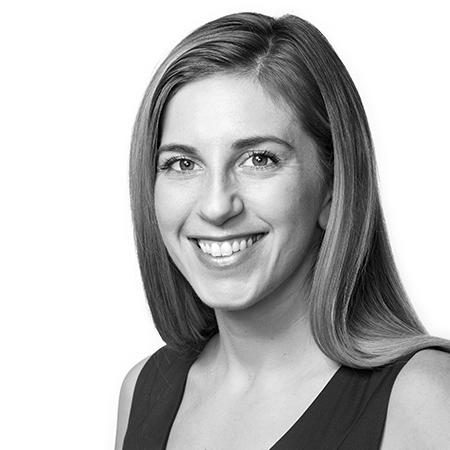 Margaret Brown, Natural Resources Defense Council (NRDC)
Margaret Brown is a Senior Attorney at the Natural Resources Defense Council (NRDC). She advocates for more just and sustainable food systems in New York and other regions around the country. In particular, she uses legal and policy tools to improve school food, develop the growing field of food law, and implement NRDC's national food campaigns—concerning pollinators, food waste. and many other issues—at the state and city levels. Margaret is a graduate of the University of Wisconsin–Madison and New York University School of Law. She works out of NRDC's New York office.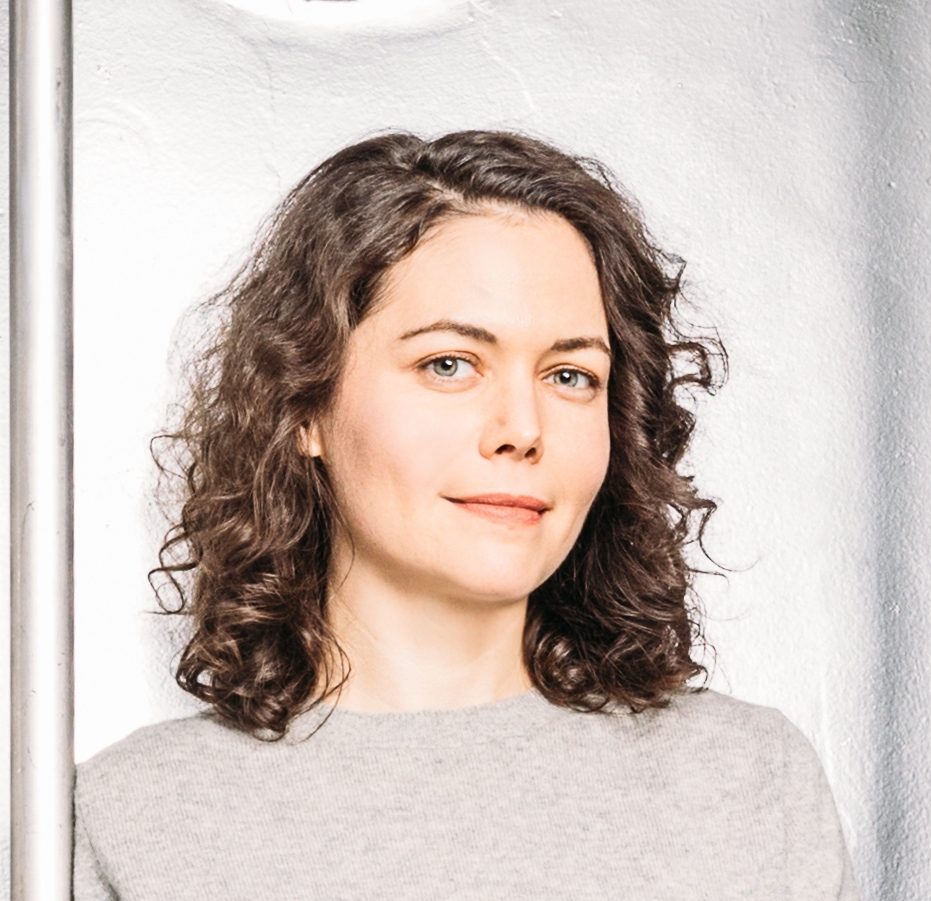 Amanda Weeks, Industrial/Organic
Amanda Weeks grew up a few miles from Staten Island's Fresh Kills landfill at the height of its operations in the 1980s. Five years ago, she became interested in sustainable food systems and naturally gravitated towards the waste problem. Years of research and experimentation led her to develop the technology behind Industrial/Organic.
Amanda has over ten years of experience in a variety of business roles, with a focus data-driven approaches to launch and grow new initiatives. Accomplishments include the introduction of global product manufacturing compliance programs at Marvel, and originating the analytics departments at two marketing agencies by selling services to Global Fortune 500 companies like Pfizer and Unilever.
Episode #39

| Air Date

1/19/2018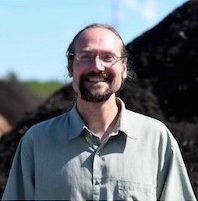 Dan Lilkas-Rain, Recycler of the Year
Dan Lilkas-Rain is the Recycling Coordinator for the Town of Bethlehem in Albany County, NY, and serves as a board member for the New York State Association for Reduction, Reuse and Recycling (NYSAR 3).
He was honored to be named the New York State "Recycler of the Year" as the recipient of NYSAR 3's 2016 Recycling Leadership Award. Dan has also been honored with a 2015 New York State Legislative Resolution for his and the Town of Bethlehem's recycling efforts, and accepted a 2015 EPA Environmental Champion Award on behalf of the "Re-Clothe NY" Campaign and NYSAR 3 for his role in helping lead that statewide textile recovery team effort. Dan is proud of the way this collaborative project has grown, including last fall's NY Textiles Summit in NYC with over 200 participants, thanks to the efforts of partners like the Product Stewardship Institute, the New York Product Stewardship Council, and the New York State Pollution Prevention Institute.
Dan has a degree in Environmental Studies and Psychology from Alfred University, a 20-year background in environmental education, and finds joy working with residents and businesses on recycling and composting issues.