Subscribe for updates to learn more about upcoming guests and be notified when recordings are posted online.
Episode #59

| Air Date

12/20/2019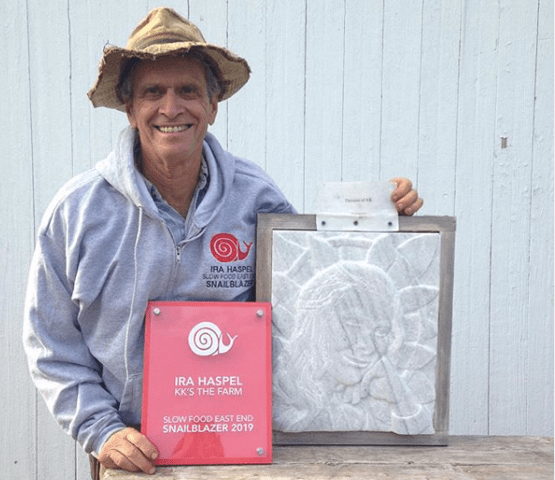 Ira Haspel, KK's Biodynamic Farm
Ira Haspel is a graduate of Colgate University and Columbia University School of Architecture and has been practicing architecture since 1974.
With his wife KK (for which the farm is named) he bought an abandoned farm in 1999 as a get away from his clients on weekends and to create an artist studio in one of the barns. KK planted wildflowers, zinnias and sunflowers. Then, when their son, Max and his daughter-in-law, Gaby, started having their babies, KK decided to learn how to grow the best clean food for the grandchildren. That is how the farm started. KK went to organic school (The Nature Lyceum) and one of the speakers (Stephen Storch, Green Thumb Farm) was a biodynamic practitioner. She said biodynamics is the best way to grow food, and best for the earth, plants and people. Having no bad farming habits we commenced growing biodynamically produced food first for our family, then restaurants , then a CSA and farm stand. Ira is still growing food- veggies, greens, berries, fruit trees, flowers as well as tending beehives, on KK's Farm in Southold, NY.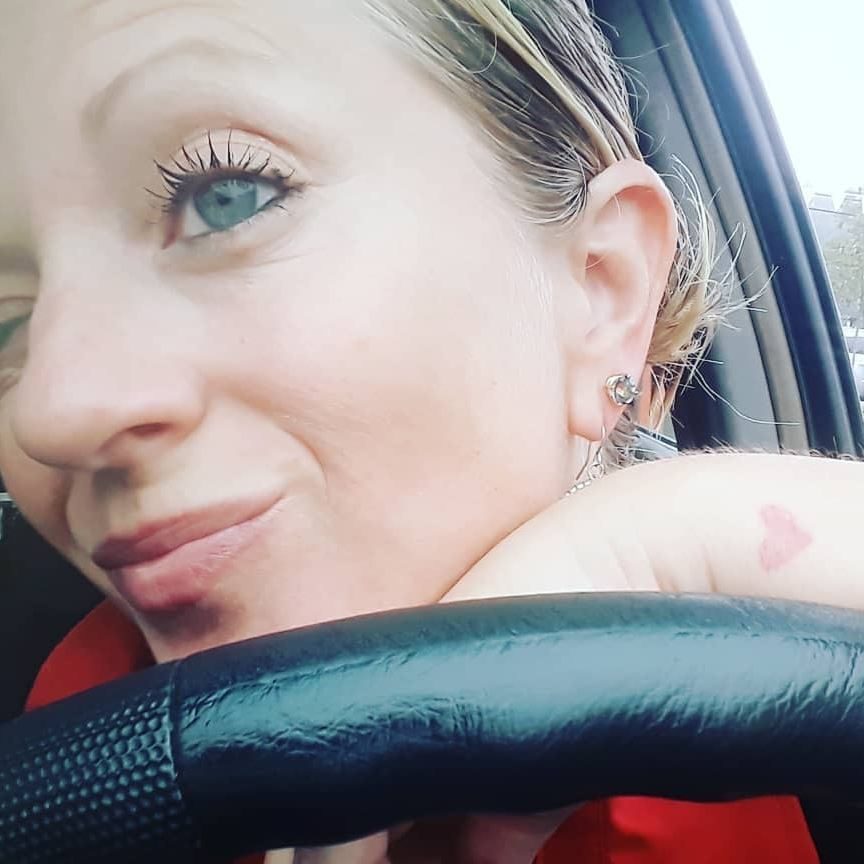 Jeanine Longo, O'beehave Naturals
Jeanine's company, O'beehave Naturals, began as a small artisan product line specifically formulated for the clients of The Beehive Salon, an eco-focused salon founded circa 2002 in Williamsburg Brooklyn. Its founders, an AVEDA trained stylist and an organic cosmetic chemist, combined their knowledge to create two original formulas.
O'beehave Naturals makes simple, essential oil and mineral based products that work to heal the damage and imbalances produced by petroleum & synthetic based ingredients.
Episode #58

| Air Date

11/22/2019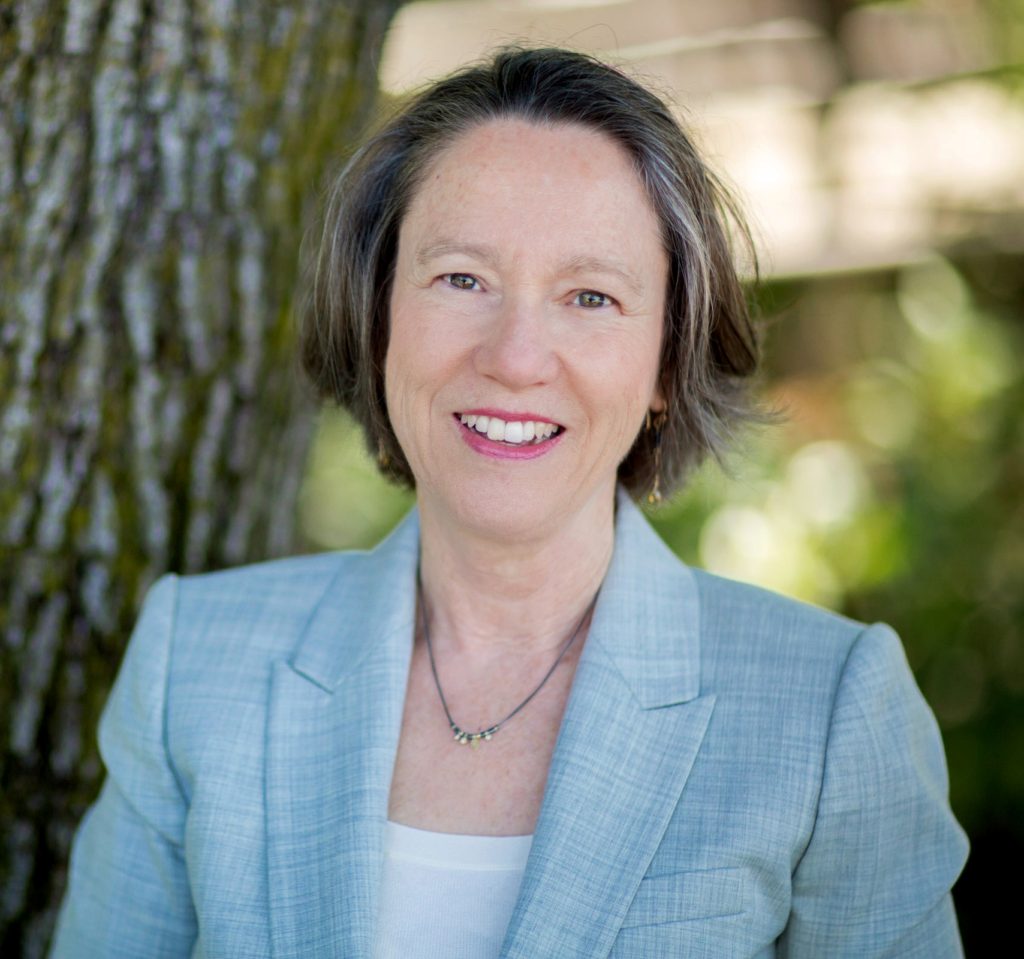 Julia Brody, Phd, Silent Spring Institute
Dr. Julia G. Brody is executive director and senior scientist at Silent Spring Institute. She is a nationally recognized expert on environmental chemicals and breast cancer, and a leader in community-based research and public engagement in science. Her current research focuses on reporting back to people who participate in environmental health studies to inform them of their own chemical exposures. Her interest in returning exposure results grew out of Silent Spring Institute's Household Exposure Study, the first comprehensive assessment of exposure to endocrine disrupting compounds in homes. Results were the first to show that consumer products are a major source of people's exposure to these chemicals.
Dr. Brody led a critical review of epidemiologic studies published in the past ten years on breast cancer and environmental pollutants. The study was a follow-up to a landmark state-of-the-science report she led, published in 2007 in the journal Cancer. The report included a review on animal mammary gland carcinogens, which provided a roadmap for studying these chemicals in humans. The report has been referenced hundreds of times and cited as foundational by the President's Cancer Panel, the Institute of Medicine, and the federal interagency (IBCERCC) report on breast cancer and the environment.
The U.S. Environmental Protection Agency recognized Dr. Brody's research with an Environmental Merit Award in 2000. In 2002, she presented one of the Distinguished Lectures at the National Cancer Institute and spoke at the 2009 President's Cancer Panel where she highlighted the need to integrate biological evidence with human studies to prevent cancers. She has served on the National Advisory Environmental Health Sciences Council and is currently an advisor to the California Breast Cancer Research Program and breast cancer activist organizations. Dr. Brody is an adjunct assistant professor at the Brown University School of Medicine. She earned her PhD at the University of Texas at Austin and her AB at Harvard University.
Episode #57

| Air Date

10/18/2019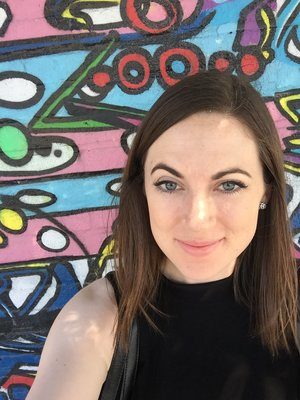 Jessica Schreiber, FABSCRAP
Jessica Schrieber is the Founder and Executive Director of FABSCRAP, a NY based textile recycling and reuse company. Prior to launching FABSCRAP, Jessica Schreiber worked for the New York City Department of Sanitation as a Senior Manager in the Bureau of Recycling and Sustainability. She helped launch and then managed NYC's e-waste and clothing recycling contracts, including re-fashioNYC, a residential clothing reuse program which recycled over 6 million pounds of clothing, and NYC's first ever curbside clothing collection pilot. She has an MA in Climate and Society from Columbia University.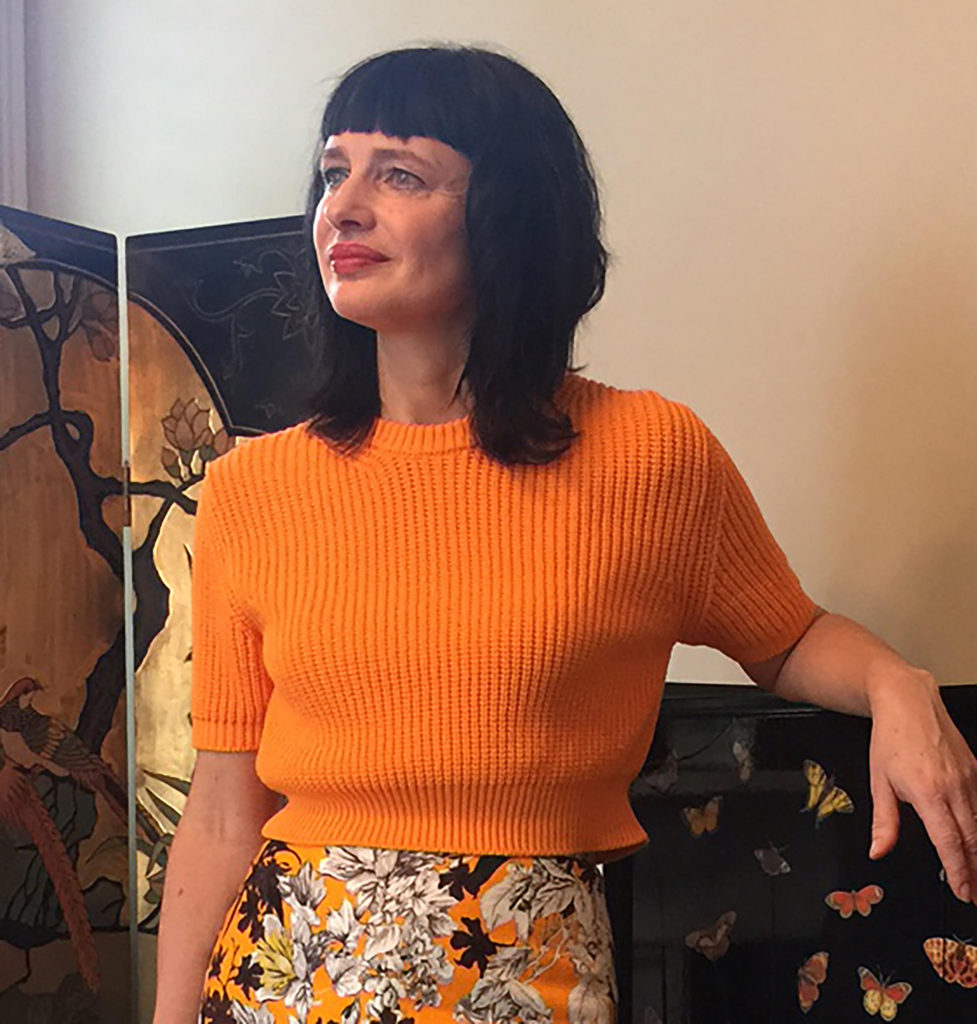 Carey Somers

, Fashion Revolution

Carry Somers is the founder of Fashion Revolution, the world's largest fashion movement. Inspired to act after the Rana Plaza factory collapse in Bangladesh, for the past six years Fashion Revolution has been working towards systemic reform of the fashion industry with a focus on transparency. Over 3 million people including farmers, producers, union leaders, consumers and policy makers now engage with Fashion Revolution every year. Fashion Revolution encourages supply chain transparency through its hashtag #whomademyclothes, aiming to bring visibility to millions of invisible workers in the fashion supply chain.

For the previous two decades, Carry focused on running her fashion brand Pachacuti. Her collections were shown at London, Paris and Milan Fashion Week and sold in some of the world's foremost luxury stores. She created bespoke collections and private label designs for global brands such as Paul Smith, Club Monaco, Chopard, Gieves and Hawkes, Trenery and Isetan. Pachacuti was the first company in the world to be Fair Trade Certified and pioneered radical supply chain transparency. Carry has contributed to several books and publications and is in demand as a keynote speaker around the world. She has won numerous awards for her work and met the Queen in recognition of her significant contribution to British business. She was named one of the most influential people in London in the Equality Champions category of the Progress 1000 awards, alongside David Beckham, the Duchess of Cornwall, Stephen Fry and the Duke and Duchess of Cambridge and in 2019 Lyst named her one of 8 sustainable icons pushing for change in the fashion industry alongside Emma Watson, Meghan Markle, Pharrell Williams and Stella McCartney.
Episode #56

| Air Date

9/13/2019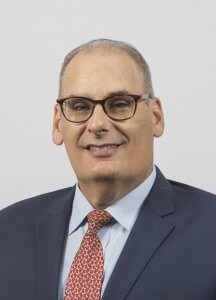 Randall Abate

, Environmental Law Professor at Monmouth University

Randall S. Abate is the inaugural Rechnitz Family / Urban Coast Institute Endowed Chair in Marine and Environmental Law and Policy, and a Professor in the Department of Political Science and Sociology, at Monmouth University in West Long Branch, New Jersey. He teaches courses in domestic and international environmental law, constitutional law, and animal law. Professor Abate joined the Monmouth faculty in 2018 with 24 years of full-time law teaching experience at six U.S. law schools. He has taught international and comparative law courses—and delivered invited lectures—on environmental and animal law topics in Argentina, Australia, Austria, Brazil, Canada, the Cayman Islands, China, Colombia, India, Indonesia, Kenya, Kyrgyzstan, the Netherlands, Norway, Qatar, Serbia. South Africa, South Korea, Spain, Turkey, Ukraine, the U.K, and Vanuatu.

Professor Abate has published five books—and more than thirty law journal articles and book chapters—on environmental and animal law topics, with a recent emphasis on climate change law and justice. He is the author of Climate Change and the Voiceless: Protecting Future Generations, Wildlife, and Natural Resources (Cambridge University Press, forthcoming October 2019); editor of Climate Justice: Case Studies in Global and Regional Governance Challenges (ELI Press 2016), What Can Animal Law Learn from Environmental Law? (ELI Press 2015), and Climate Change Impacts on Ocean and Coastal Law: U.S. and International Perspectives (Oxford University Press 2015); and co-editor of Climate Change and Indigenous Peoples: The Search for Legal Remedies (Edward Elgar 2013). He is currently working on the second edition of What Can Animal Law Learn from Environmental Law? (ELI Press, forthcoming May 2020). Early in his career, Professor Abate handled environmental law matters at two law firms in Manhattan. He holds a B.A. from the University of Rochester and a J.D. and M.S.E.L. (Environmental Law and Policy) from Vermont Law School.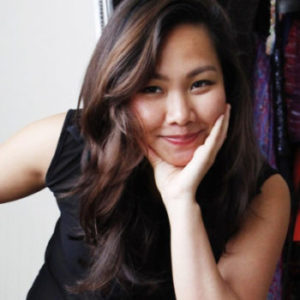 Shirleen Chin

, Green Transparency

Shirleen has worked largely in the non-profit sector, with some years in the private sector. She is currently the Managing Director of Green Transparency based in The Hague, the Netherlands. Originally from Malaysia, she has leveraged herself as an international expert on the interface between law and public policy. Her focus themes include public international law, criminal law, trade, corporate governance, corruption, corporate social responsibility, environmental law and crime, and human rights. Through her engagement in these themes, Shirleen has been consulted for advice on comparative legal systems, convened international conferences, has participated in working groups, spoken at conferences, publicised reports, trained diplomats and represented her affiliations at national, regional and international events. She holds a BA in Business and Management, an LLB in Public International Law and Human Rights and an MBA in International Business.

She is currently an expert member of the Global Initiative Against Transnational Organised Crime based in Geneva, member of the International Union for the Conservation of Nature (IUCN) World Commission on Environmental Law, a legal trainer of Model International Criminal Court for the Kreisau Initiative and the Justice Now Project for the Anne Frank House, member of a working group on organised crime for the Siracusa International Institute for Criminal Justice and Human Rights and is a member of the working group on Environmental and Economic Governance for the World Federalist Movement (Institute for Global Policy).

Over the years, Shirleen has convened annual events on ecocide in conjunction with the International Criminal Court's Assembly of States Parties (ASP) both in The Hague and New York City. Parallel to her job, she enjoys writing articles and is exploring ways to make cities meet some of the targets of the United Nation's Sustainable Development Goals.
Episode #55

| Air Date

8/23/2019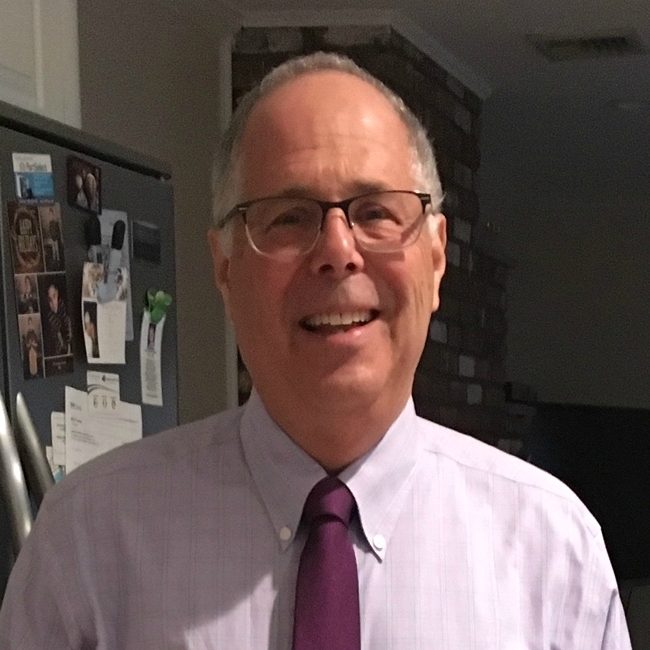 Jonathan Langer

, Paramount Pest Elimination

Jonathan Langer is the Technical Director of Paramount Pest Elimination. He is actively involved in advocating and implementing reduced risk Integrated Pest Management in commercial

and industrial locations. Beginning in 1999, he gave a monthly talk on Organic Pest Management at the Nature Lyceum until its closing in 2012.

For the Neighborhood Network, he presented workshops to School Districts and other interested parties on how to provide Organic and Reduced

Risk Integrated Pest Management. This series of workshops gave the various stakeholders the ability to understand and comply with the New

York State Education Law regarding pesticide applications in public schools and colleges. For the past thirty years, he has sought to integrate

spirituality into the implementation of low toxicity pest management.

Jonathan Langer is a Registered Environmental Health Specialist / Registered Sanitarian (NEHA). He is also a

member of Northeast Organic Farming Association, Entomological Society of America, National Environmental Health Association and New York

and National Pest Management Association. He gives lectures on Organic Pest Control at Nature Lyceum in Riverhead, NY.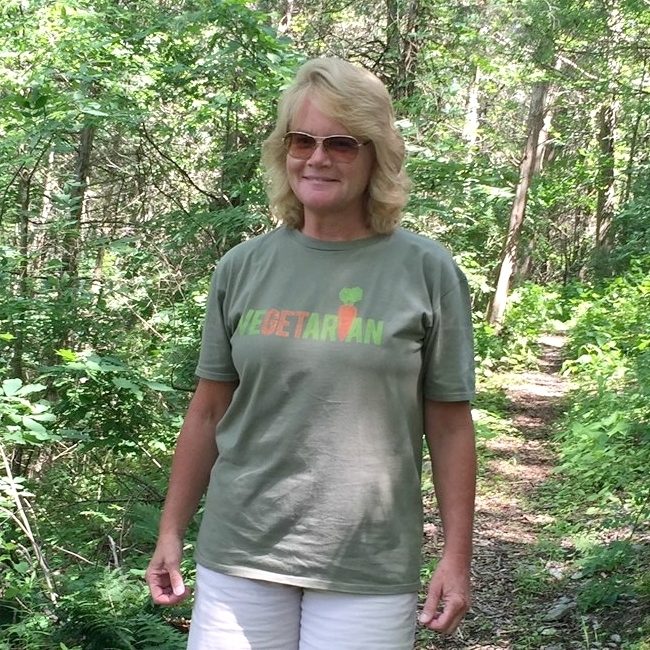 Sister Karen Burke
,

Sisters of St. Joseph

Karen Burke, CSJ, EdD is the Coordinator of Land Initiatives for the Congregation of the Sisters of

St. Joseph, Brentwood, NY. S. Karen has a Doctoral Degree in Instructional Leadership, St. John's University, New

York (1998) and an Advanced Certificate in Campus Sustainable Innovation, University of Vermont (2015). In response to the Congregation's

Land Ethic statement, S. Karen has coordinated the efforts to implement new initiatives related to land conservation, woodland restoration and

preservation, solar energy, landscape options, and wastewater management.

S. Karen has conducted professional presentations in more than 45 countries. As a member of a Global Exchange delegation to Ecuador,

S. Karen met with local organizations, politicians, journalists, farm workers, and native communities to dialogue about the local, regional, and

global effects of corporate globalization. She travelled to the northern Amazon region to look at the damaging effects of oil and other extractive

industries while experiencing the breathtaking diversity and beaut

y of the Amaz

on rainforest.
Episode #54

| Air Date

7/19/2019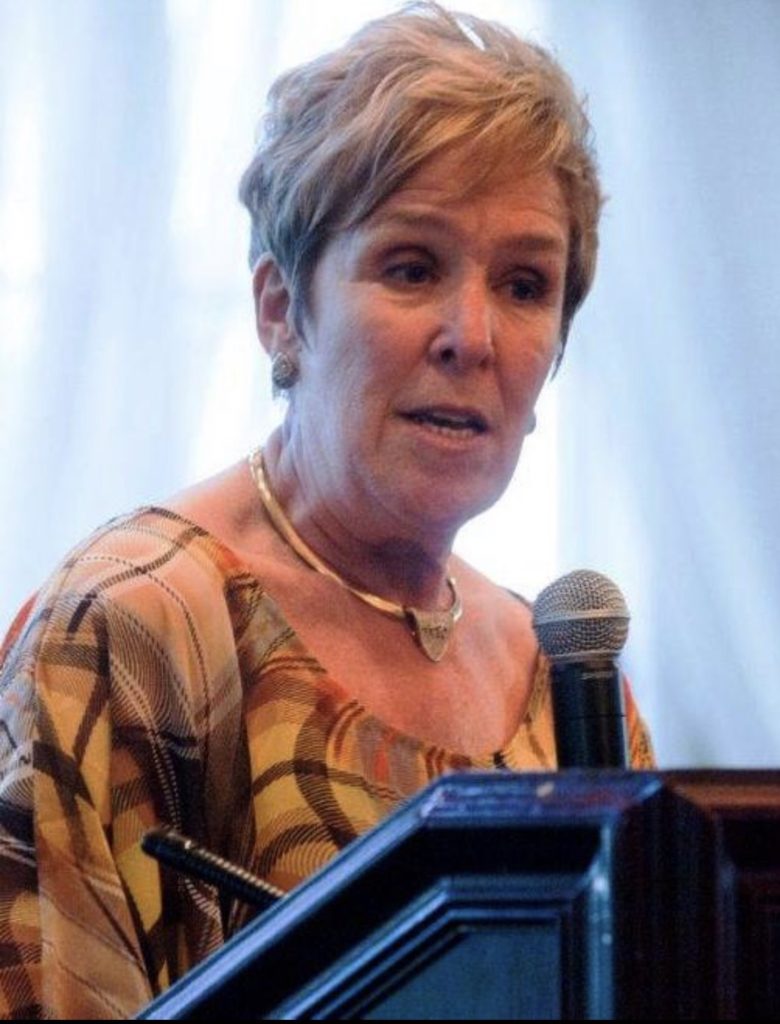 Karen Miller

, Huntington Breast Cancer Action Coalition

Karen Miller

is the founder and President of

Huntington Breast Cancer Action Coalition, Inc

. (HBCAC). Founding the organization in 1992, Karen has been involved on local, county, state, and national environmental health issues. Additionally, Miller contributed to a variety of health initiatives with BCERP, BCERC, NIEHS, NIEHS PARTNERS, NYSCHECK, and SC Cancer Task Force, such as the educational campaign "Prevention Is The Cure" to increase awareness about environmental links to disease. Following the GNBCC, the HBCAC Student and Scientist Environmental Research Scholarship Program (SSERSP) was launched in 2007.

Miller spearheaded the nationally recognized "Look Before You L.E.A.P."(TM) Program, her work has been published in multiple peer reviewed journals.

For near 30 years, HBCAC has worked with trusted partners and institutions, such as the Icahn School of Medicine at Mount Sinai, Stony Brook University, Northwell Health and Michigan State University. She believes by enhancing the exchange of ideas it will affect positive change in personal behaviors and stimulate interest in environmental public health. HBCAC has created, sponsored and collaborated to develop and disseminate science-based, age-appropriate educational materials in various formats to diverse communities, including at-risk populations. Many of this information is developed and delivered by the SSERSP Environmental Health Ambassadors, who train with HBCAC and researchers to become leaders in science and communication.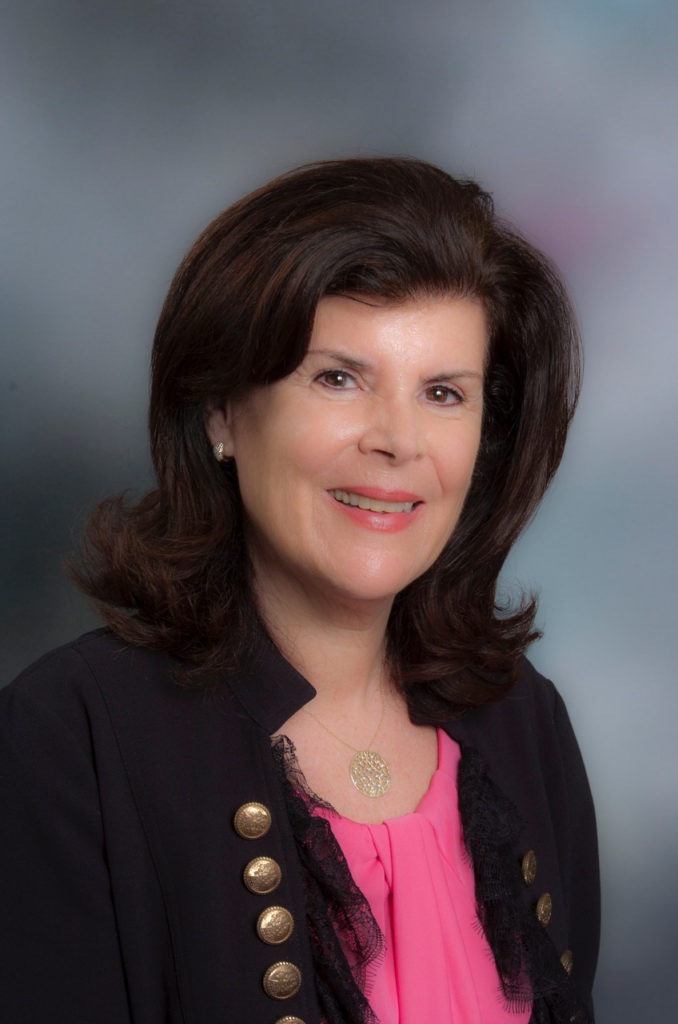 Laura Weinberg

, Great Neck Breast Cancer Coalition

For over 25 years, Laura Weinberg has been working on local, state and national projects pertaining to the connection between breast cancer and the environment. Laura has been president of the Great Neck Breast Cancer Coalition (GNBCC) since 2001 and oversees all of GNBCC's programs. She has advocated for reduction of toxins in our environment by conducting hundreds of presentations in English and Spanish in New York State and nationally. As a Board Member of the New York State Breast Cancer Network, Laura has advocated for the passage of legislation on breast cancer and environmental issues, including the New York State ban on BPA in baby bottles and Green Procurement Act. Through GNBCC, in 2005, Laura founded the Students and Scientists Breast Cancer/Environmental Research Program which has sponsored 70 high school student trainees from Nassau County at ten research centers in the Northeast. For five years, Laura was a Community Partner with Mount Sinai researchers for the federally-funded Breast Cancer & Environment Research Program (BCERP). Laura is also an active member of the NYS JustGreenPartnership and had been a board member of GIAO for one year. She has received the following awards and recognition: U. S. EPA Environmental Quality Award, Women's Roll of Honor of the Town of North Hempstead, Long Island Sierra Club Environmentalist of the Year, Nassau County Trailblazer Award and the League of Women Voters of Great Neck.
Episode #53

| Air Date

6/21/2019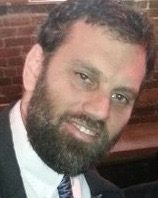 Michael Oshman,
CEO/Founder, Green Restaurant Association

The Green Restaurant Association (GRA) is a national non-profit organization formed in 1990 to shift the restaurant industry toward ecological sustainability.

As the founder of the Green Restaurant movement, Michael Oshman has been featured in Time Magazine, The New York Times, The Boston Globe, on NBC Nightly News, NPR, CNN, Fox News, ABC, and hundreds of other local and national media outlets. <

Mr. Oshman has given keynote speeches and lectures at conferences in the U.S., Mexico, Canada, and Asia. He has consulted some of America's largest chains, spoken in front of the Olympics Organizing committee, met with the President's Council on Environmental Quality, and met directly with the head of the EPA.

Michael Oshman founded the Green Restaurant Association at the age of 19. The Do Something Foundation honored Oshman's work toward positive environmental change. He was named one of the top thirty young leaders in the world by Youth for Environmental Sanity.

As the pioneer of the Green Restaurant movement, Michael Oshman continues his mission to educate consumers and restaurateurs...affecting change one bite at a time.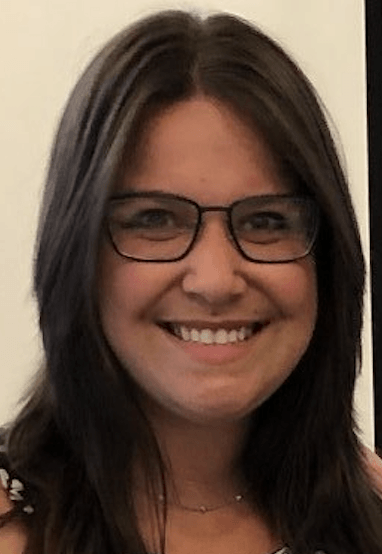 Rachel Carpitella
,

Director of Business Development, Green Business Partnership

Rachel is an award-winning environmental sustainability trailblazer with 15+ years of experience implementing progressive initiatives for suburban schools, municipalities, and businesses. She brings her skill of strategic development to the Green Business Partnership (GBP) as she expands the network of GBP-certified organizations across LI, statewide, and beyond. Engaging the business community in reducing their carbon footprint brings her great satisfaction. Rachel earned her Bachelor's of Science in Environmental Studies from the SUNY College of Environmental Science and Forestry at Syracuse University. She lives on Long Island, NY with her husband, James, and their daughter, Meadow.
Episode #52

| Air Date

5/17/2019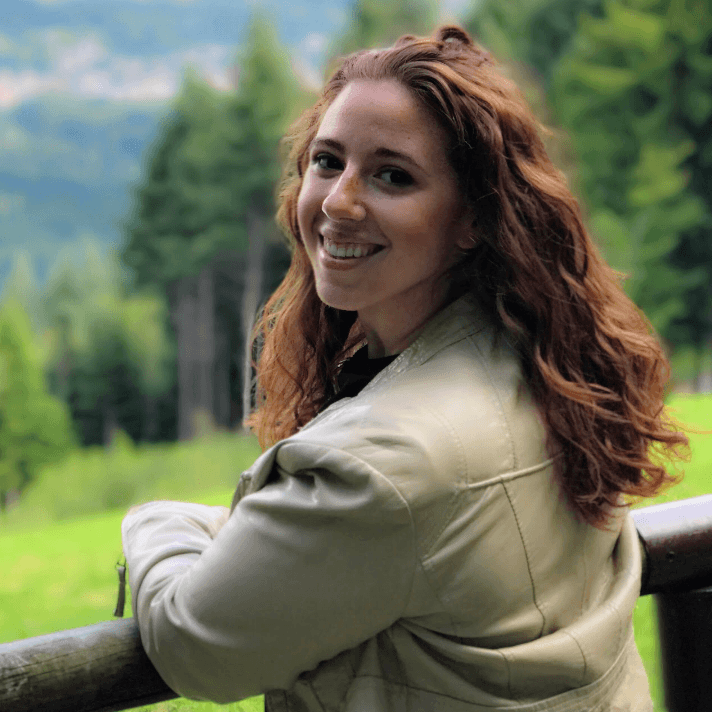 Amanda Lindner

, Enviromensch

Amanda Lindner is a vegan and environmental advocate in New York City. She lives a zero-waste lifestyle and runs the social media blog, Enviromensch, to document her sustainability journey. In her day job, Amanda serves as the Director of Communications for Avodah, a Jewish social justice nonprofit. Before moving into the non-profit world, Amanda was an award-winning journalist and government press secretary. Her zero-waste apartment in Brooklyn, NY was recently featured in the New York Times and on NBC.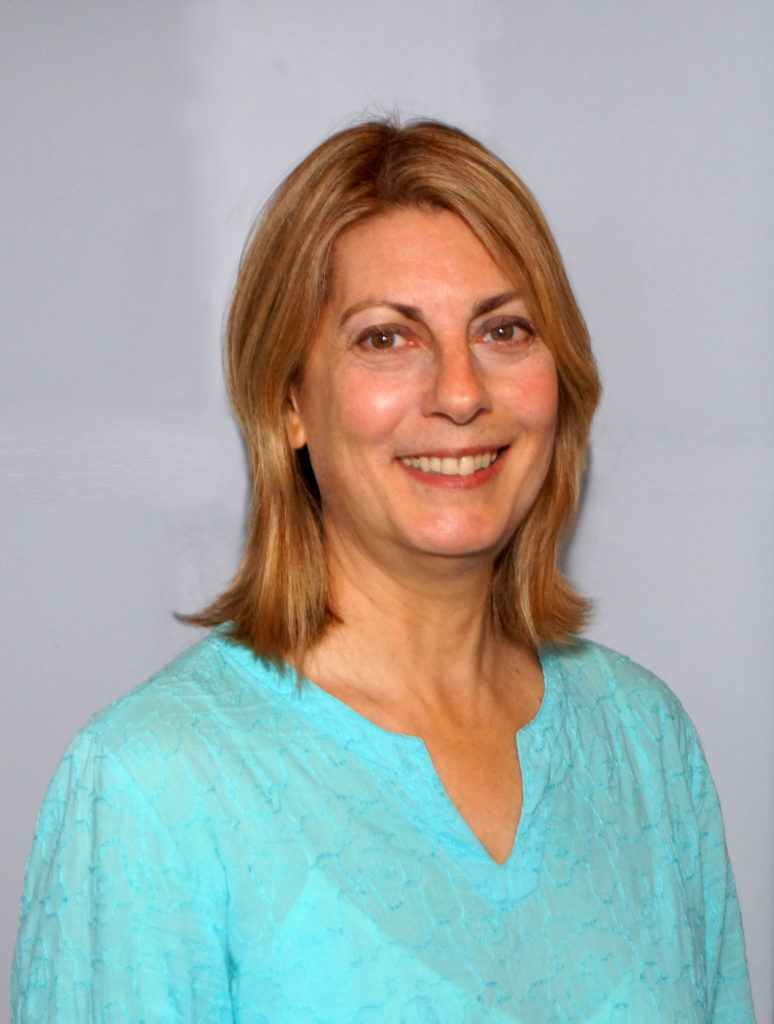 Billii Roberti
, Mothers Out Front
Billii Roberti is a renewable energy consultant with first-hand experience with solar PV and geothermal heating and cooling. Her company, Green Choices Consulting, helps homeowners and businesses navigate through the renewable energy options. She was appointed to the Town of Huntington Advisory Committee on Energy Efficiency, Renewables & Sustainability in 2011 and has served as recording secretary since 2013. Billii is also a founding member of the New York Geothermal Energy Organization (NY-GEO), established to promote the transition to geothermal heating and cooling systems. Her six-part series, "Why the Solar PV Industry Should Love Geothermal Heat Pumps" was featured in Renewable Energy World. In the last two years she has been an enthusiastic member of the Town of Huntington Mothers Out Front team, whose goal is to mobilize for a livable climate for future generations.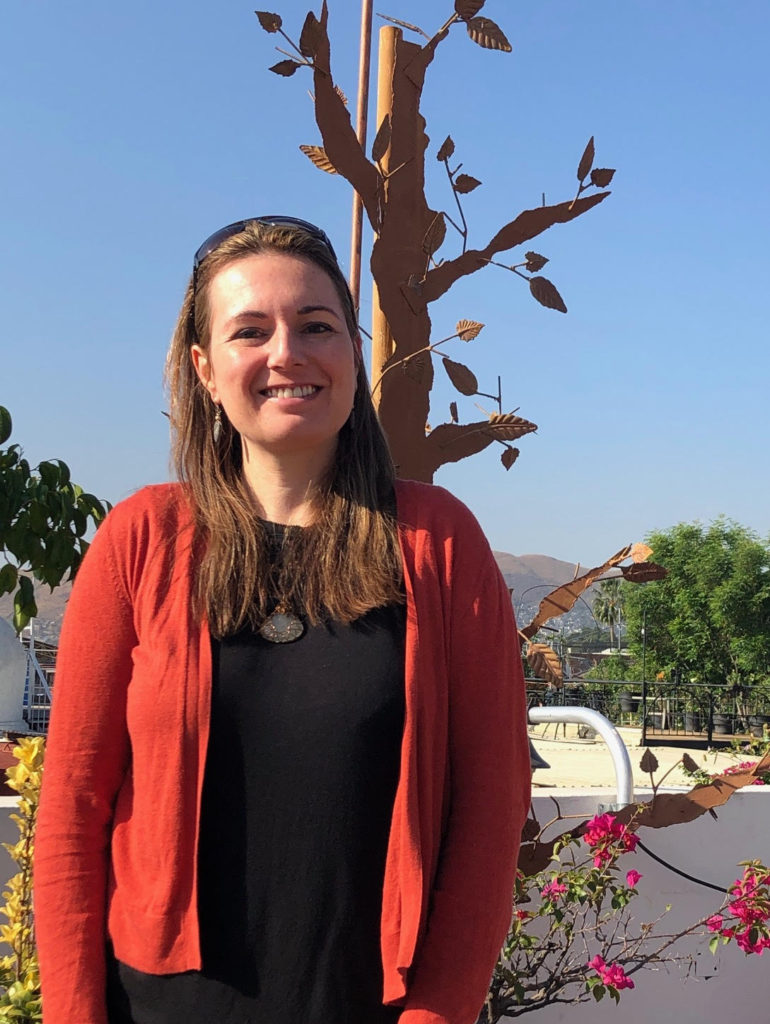 Jennifer Rogers-Brown
, Mothers Out Front
Jennifer Rogers-Brown is an Associate Professor of Sociology at LIU Post, a local organizer for Mothers Out Front, a board member of two non-profit organizations, and a member of the Center for Sustainability at LIU Post. As a member of the Mothers Out Front team in Huntington, she has worked with other concerned parents and town residents to encourage the Town of Huntington to lessen their reliance on fossil fuels. She serves on two non-profit boards that represent her interest in food justice and rural communities—Rural and Migrant Ministries, based in New York, and Puente a la Salud Comunitaria in Oaxaca, Mexico. Jennifer is the lead representative for the Sociologists for Women and Society to the United Nations Department of Global Communications and enjoys attending the annual UN Commission on the Status of Women. Her research areas include food and agriculture, technology, gender, and social movements in Latin America and the United States. Her research appears in the journals Environment & Society and Research in Social Problems and Public Policy, and in the edited volumes Feminisms and Ruralities and Cultural Politics and Resistance in the 21st Century, among others.
Episode #51

| Air Date

2/15/2019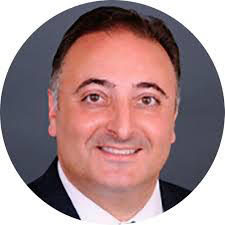 Marc Alessi
, Tesla Science Center
Marc Steven Alessi is an American politician from Shoreham, New York who formerly served in the New York State Assembly. He represented the state's 1st district from 2005 to 2010. The district comprised Brookhaven, Riverhead, Southold and Shelter Island. He was chosen to fill this seat, in a special election held in 2005. He won re-election in 2006 and 2008 but lost his bid for a third full term in November 2010. Prior to his election, Alessi served as the Downstate Director of Intergovernmental Affairs within the Office of the New York State Comptroller. He is now the executive Director of the Tesla Science Center at Wardenclyffe, in Shoreham NY.
Alessi was born in Brooklyn and grew up on Long Island. He graduated from SUNY Albany in 1998 with a B.A. in Political Science. He received his J.D. from Touro College Jacob D. Fuchsberg Law Center in 2003 and was admitted to the New York State Bar Association in 2005. Alessi is of counsel with the law firm Jaspan Schlesinger LLP in Garden City, New York.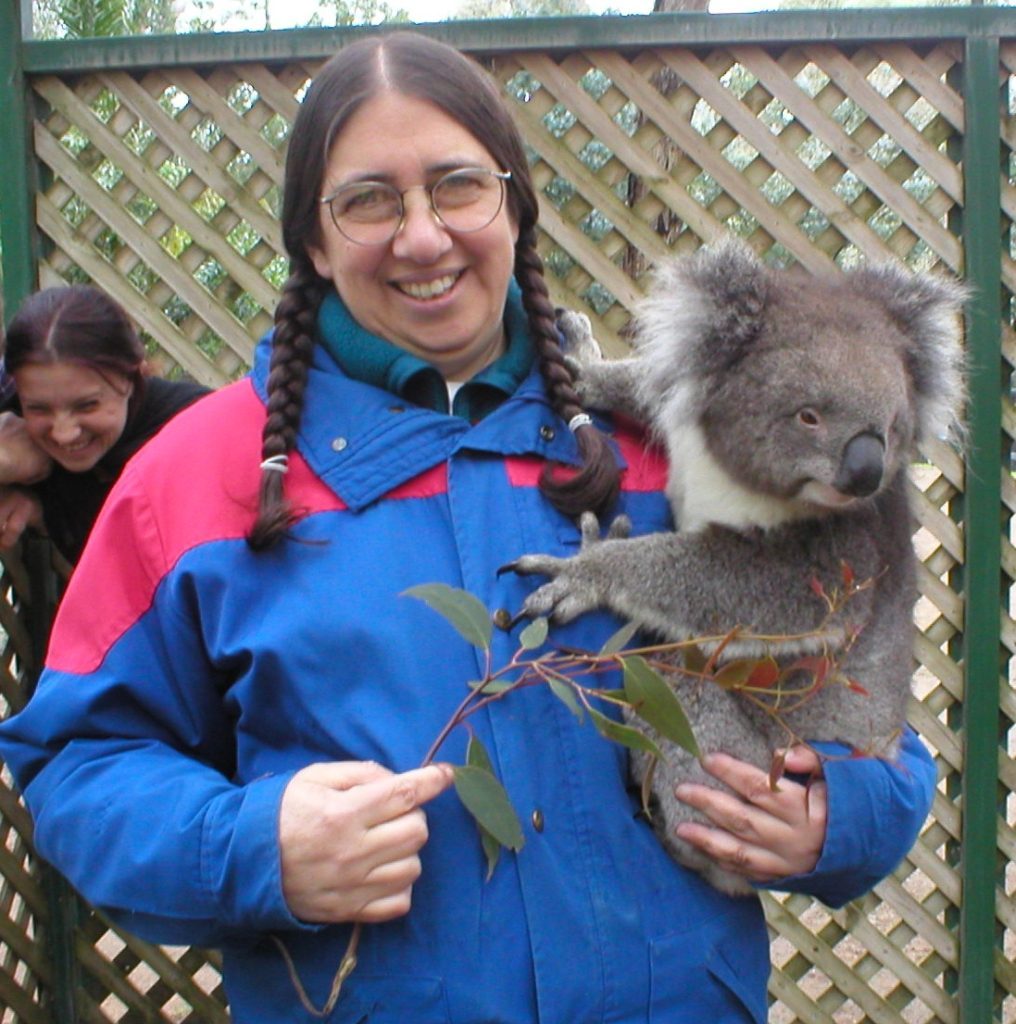 Laurie Farber
, Starflower Experiences
Laurie Farber is the Executive Director and founder of Starflower Experiences. She grew up in Jericho and moved to Wyandanch nearly 7 years ago. Laurie's mother was a great Girl Scout leader; she also had a Ph.D. in mycology and for many years was the co-owner of a lab in Deer Park that made allergenic extracts. Laurie was a member of the last graduating class at Cook College, Rutgers University to be able to have "College of Agriculture and Environmental Science" on their diplomas (1976). She is a certified science teacher, has taught high school biology, got a Masters in Environmental Education from Montclair State College (NJ) and did graduate work in Environmental Education and Interpretation at George Williams College in Illinois. She's been a Girl Scout leader, a Park Ranger (Interpreter) at Fire Island National Seashore, and banded birds at Fire Island for about 20 years.
Soon after finishing school, initially working with National Park Service inspired her to want to run an earth education program, a dream which was fulfilled a few years after starting Starflower Experiences, a local nonprofit organization. Starflower Experiences later became a pilot site for the Rangers of the Earth program. This is the 16th year that she has run the program at the Martin Luther King Jr. School in Wyandanch. Laurie has met so many awesome kids in Wyandanch who can make a difference in the world. Her passion right now is to help make Wyandanch a more sustainable and healthier community.
Episode #50

| Air Date

1/18/2019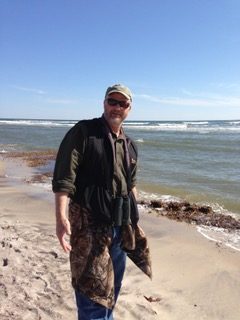 John Turner
, Seatuck Environmental Association
John L. Turner currently works part-time in the Division of Land Management of the Town of Brookhaven involved in the Town's open space and farmland protection program. He also serves on a part-time basis as a Conservation Policy Advocate for the Seatuck Environmental Association working on a variety of wildlife and water quality issues. He formerly served as Director of the Division of Environmental Protection, in the Town of Brookhaven's Planning Department, a position he held from December 2003 to December 2010. In this position he had administrative oversight of the town's open space acquisition program, the Town's Wetland Permitting Program, its compliance with the State Environmental Quality Review Act, as well as other environmental protection activities.